Casella noise course returns to round off 2016 success
26 October 2016
Due to high industry demand, Casella has announced a new date for its popular noise monitoring training course on 30th November at its headquarters in Bedford.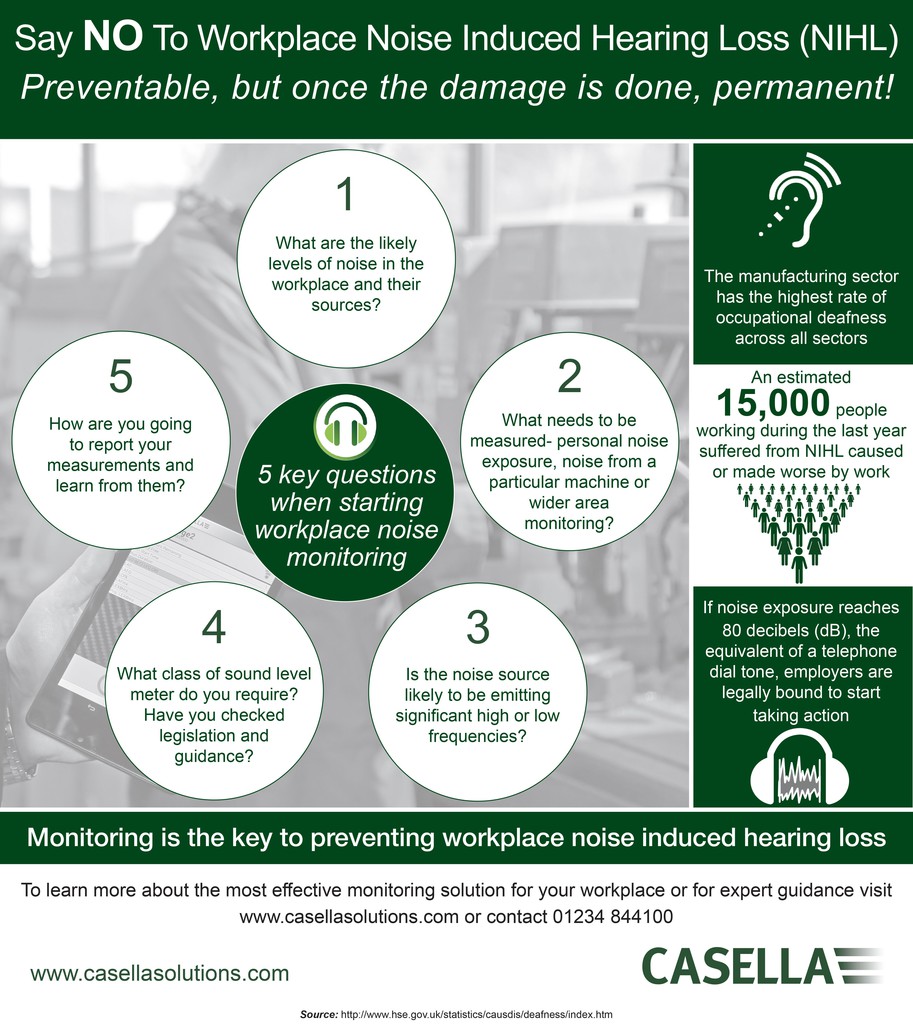 If you're looking to save critical time and money for your business whilst ensuring compliance with Noise at Work Regulations, Casella's one day noise course is an opportunity. The course has been created to equip attendees with the knowledge and skills required to effectively monitor workplace noise. Successful completion of a test at the end of the day provides attendees with certification reflective of their achievements and the ability to start monitoring in their respective workplaces.
During the course Casella experts will provide training on the use of dosimeters (personal noise monitoring devices) and offer guidance on how to turn the dosimeter readings into values that help determine the most appropriate form of hearing protection. Users attending the course in May said it was "interesting and enjoyable", as well as being "extremely helpful, covering more than I expected".
Announcement of this course follows a successful year for Casella after launching the Intrinsically Safe dBadge2, a personal noise dosimeter created to make personal noise exposure elements simpler then ever before. To book your place on the noise monitoring course, please contact Sam Roy on SamRoy@casellasolutions.com.
OTHER ARTICLES IN THIS SECTION