10th anniversary of PAT testers
13 December 2017
The classic PrimeTest range by North East England firm Seaward, which is claimed to have 'revolutionised' Portable Appliance Testers (PAT), is still leading the field 10 years after first being introduced to the market.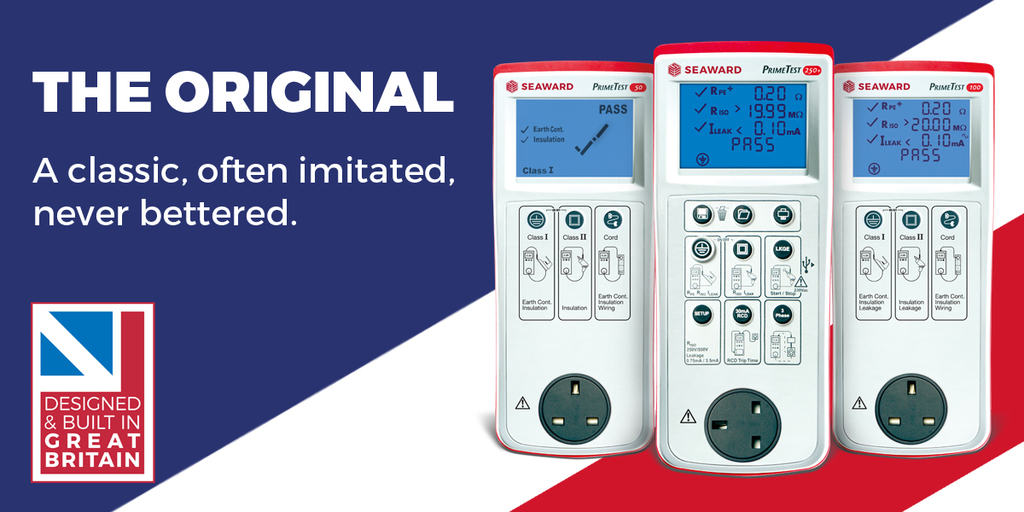 Before the arrival of Seaward's products, testers were large, mains-powered devices rather than the portable, handheld form that PrimeTest pioneered.
According to Seaward, it remains the market leader for PAT testers and is celebrating the very popular PrimeTest range with an appearance at the Elexshow Electrician's Exhibition at Alexandra Palace from 31st January.
The key features of the range include that they are easy to use, accurate and reliable. They are also light and portable and affordable.
Seaward's category manager Kevin Smith said: "We're very proud indeed to be a British manufacturer still leading the field with this classic range. We're also marking over 35 years of keeping people safe and the PrimeTest range has been a big part of that.
"It's had – and is still having - an enormous influence on other PAT testers, but they do say imitation is the sincerest form of flattery! And while The PrimeTest range is often imitated, it's never bettered. It's designed and built in Great Britain and still represents fantastic value for money."
Seaward provides a total solution for all PAT testing needs, from the straightforward PrimeTest range to the Apollo series where test results can be downloaded and stored.
OTHER ARTICLES IN THIS SECTION