Scrubbing up well
12 August 2015
A firm specialising in refurbishing consumer pressure washers is using the HAL 103 multi-function safety tester from Seaward to ensure products leaving its factory are safe to use by consumers.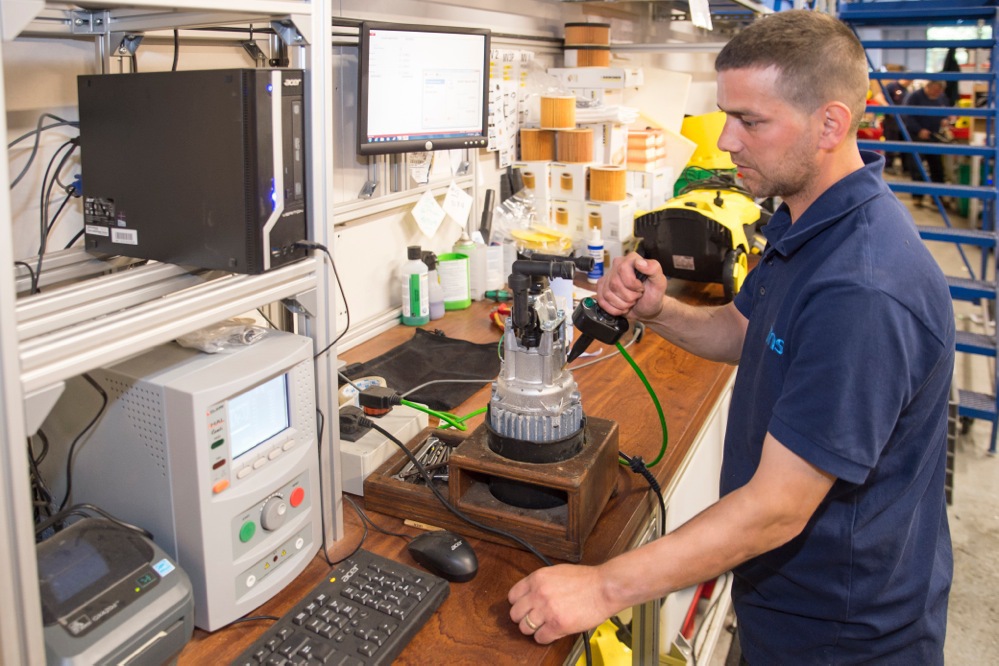 JMS Janitorial Supplies, which undertakes the refurbishment of thousands of Karcher pressure washers sent to its site in Surrey by retailers from across the UK, uses 6 HAL 103s to ensure improved compliance with standards for Class I and Class II electrical products.
The JMS operation, which has been in place for the last 12 months, currently sees in excess of 150 washers a day complete comprehensive earth bond, insulation resistance and flash testing at its 10,500 sq ft facility in Betchworth.
The HAL 103 is an automatic industrial test system which records results and enables accurate testing to be carried out in line with relevant standards at all times. Test information captured by the instruments is collected and stored on a PC database via Seaward's Safety-eBase software programme. A certificate, which includes a product barcode and serial number, is then issued for each washer to prove that it has been properly tested and safe to use.
Operations director, Simon Cuthbert, said the HAL 103 was an excellent and reliable tester, providing a high standard of performance in a demanding environment: "With the high volume of units that are being refurbished on a daily basis we needed a highly effective and robust industrial testing solution.
"The HAL not only provides this but is also easy to use, enabling the operator to simply complete the required tests and accurately record the results all at once at the press of a button," he said.
The HAL103 meets the requirements of demanding type testing or electronic design applications, performing a suite of standard electrical safety tests and allowing full traceability of test results and records via internal data memory storage.
It performs earth bond, AC/DC hi pot (flash) and insulation testing to ensure the compatibility of Class II electrical products with technical and performance standards.
Product serial numbers and test sequences can be selected by scanning in pre-defined bar codes making the equipment ideal for ISO traceable systems in QA, conformance and production line applications.
The HAL 103 has DC and selectable 50 or 60 Hz outputs for flash testing and incorporates a 0-40A constant current low voltage ground bond test. Other features include a large high contrast bar graph display of the test output and measured test parameters.
Specialist software and a large capacity internal database capable of storing up to 6,000 records gives the test instrument the ability to store test details and results against individual equipment serial numbers. Test reports can be downloaded directly to a PC for the generation of complete test data records.
HAL 103 forms part of a range of microhmmeters and precision measurement instrumentation from the Seaward Group of companies.

OTHER ARTICLES IN THIS SECTION