Workplace electrical safety
18 May 2015
Seaward will be using Safety & Health Expo 2015 to showcase its latest innovations in maintaining electrical safety in the workplace.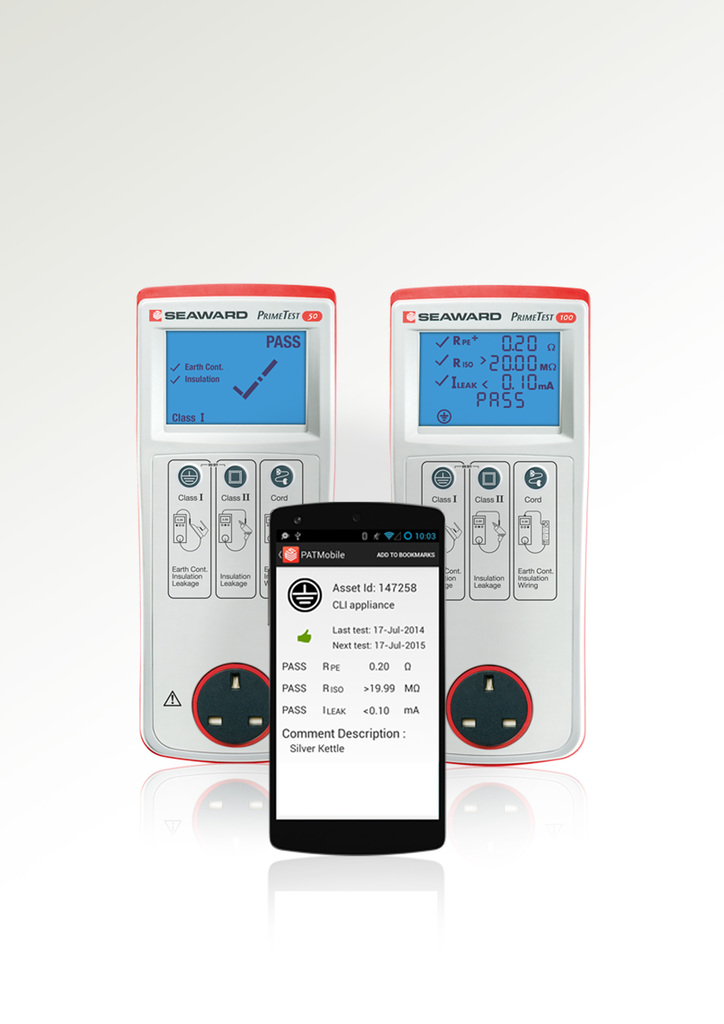 Alongside its range of portable appliance testers (PATs), the most recent addition to the Seaward range is a new mobile app. The PATMobile app incorporates special features that help to convert manual PATs into semi-automatic testers complete with test results recording capabilities.
Available for use on Android and iOS devices, the dedicated app works with the testers to enable the digital input and storage of test records alongside barcode scanning, label printing, photo tagging and other complementary test functions.
The platform is designed to support the PrimeTest 50 and 100 testers for low to mid-volume testing and enables downloaded test results to be kept in formal records, stored for future reference and distributed via e-mail – eliminating the manual recording of results and paperwork normally associated with basic PAT testers.
Seaward's PATMobile app is available from the Google Play and Apple App stores. Visit www.seaward.co.uk/PATMobile for more information.
Also on display at Safety & Health Expo 2015 will be Seaward's latest generation Apollo portable appliance testers.
The Apollo 600 brings new features, including an onboard camera, to extend the capability and performance of the previous Seaward PrimeTest 350 PAT tester and is complemented by the new Apollo 500 which is being introduced as the successor to the Seaward Europa.
Both testers have been developed in keeping with the focus on risk assessment to establish periodic electrical safety testing and inspection and are equipped with all the necessary test functions required to comply with the latest industry guidance.
Stand: R2225
OTHER ARTICLES IN THIS SECTION