ARTICLE
Top marks for PAT tester
30 March 2016
An integrated electrical testing package from Seaward is helping an historic Oxford college ensure the safety of around 3000 on-site electrical appliances used by students and visitors.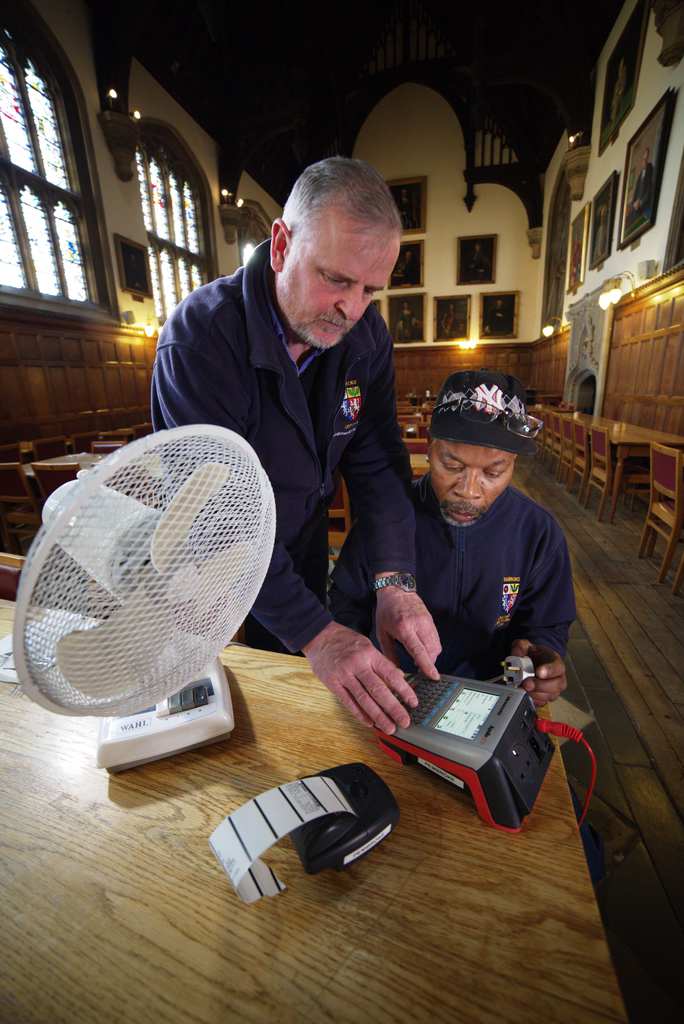 As part of a preventative maintenance programme, Pembroke College's in- house maintenance and facilities team is using advanced test technology in the shape of the Seaward Apollo 600 supported by specialist PATGuard 3 test management software.
The battery powered and lightweight tester includes all of the electrical safety tests required by the IET Code of Practice.
In addition, the tester includes an onboard digital camera, to help those involved in maintaining safety demonstrate compliance with all the latest guidance on electrical inspection and testing.
Specialist product training and familiarisation was provided by Seaward to ensure that the tester was used to its full capability and also allows non-electrical maintenance team members to carry out testing.
As testing is carried out, results and equipment information is stored in the large internal memory in the Apollo 600 and transferred to the PATGuard 3 results management software to enable formal records, test certificates and reports to be maintained.
Tim Walker, maintenance supervisor at Pembroke College, said: "Simple push button testing and easy, intuitive operation of the software provides an integrated system that is helping us to take a more organised approach to safety testing and ensure an electrically safe working environment for all our college users."
OTHER ARTICLES IN THIS SECTION