Global sales partnership
13 December 2017
The Schmersal Group, the international provider of machine safety, and Satech Safety Technology, one of the European market leaders for modular safety systems for industrial automation, have entered into a global sales partnership.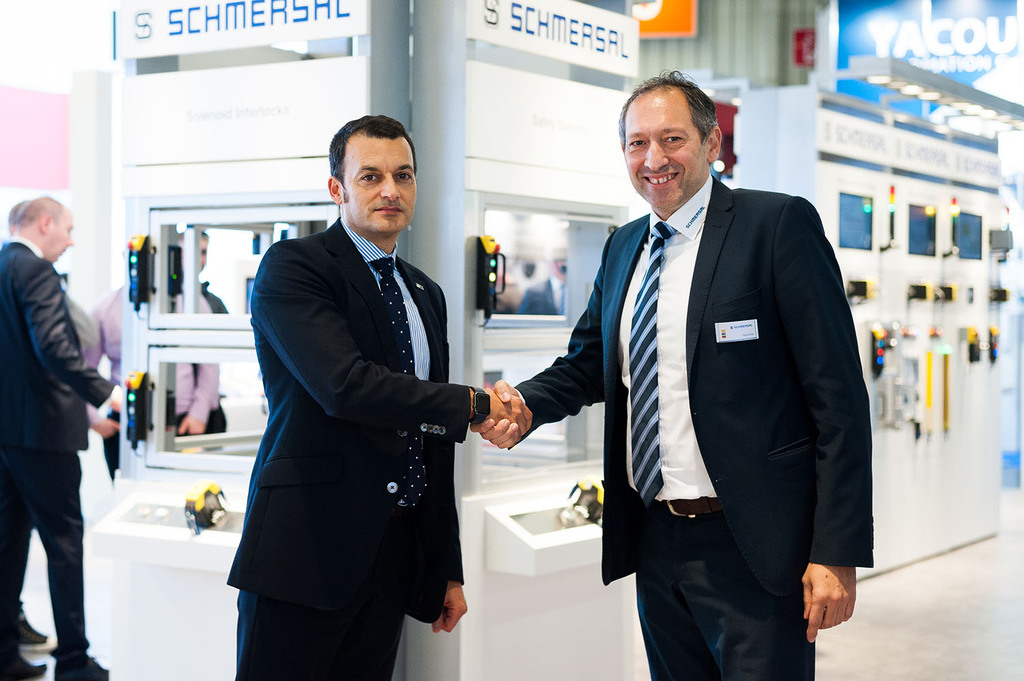 The product ranges of the two companies complement one another perfectly, meaning they can now offer complete systems to protect people and machinery in industrial production.
Schmersal primarily develops and produces solenoid interlocks, safety sensors and safety controllers to keep guards safely closed which protect operating personnel from dangerous machine movements. Satech focuses on developing and producing modular safety components such as safety fences, doors and accessories.
The Schmersal Group also offers its customers a wide range of safety services and is represented with production sites and sales companies all over the world, besides Europe especially in North and South America, India and China.
With its patented mounting systems and a customised design software based on Inventor and Autocad, Satech develops tailor-made safety solutions for individual customer requirements and for different industrial sectors. Due to a large inventory of standard parts, the company can guarantee fast delivery even with large orders.
"Thanks to the cooperation with Satech, we can now offer complete solutions from a single source to our customers who secure their machines with separating safety guards," Oscar Arias, chief sales officer at Schmersal Group, said. "This means we can offer our customers the benefits of a one-stop shop: more convenience, quicker order processing and simplified communication processes. Our customers can also rely on the fact that Satech sets just as high standards in terms of the quality of its products as Schmersal does."
Xavier Garcia, CEO at Satech Safety Technology, added: "Because we are now able to benefit from the strong global sales network of the Schmersal Group, we will be even closer to our international customers. And due to the in-depth, long-standing know-how of our new sales partner Schmersal, we will increasingly offer consultancy services, especially when it comes to standards and statutory guidelines on machine safety."
OTHER ARTICLES IN THIS SECTION