ARTICLE
Small safety light barriers
01 November 2016
Schmersal is presenting its new cost-effective SLB range at SPS IPC Drives 2016 (22nd-24th November, Nuremberg, Hall 9, Stand 460).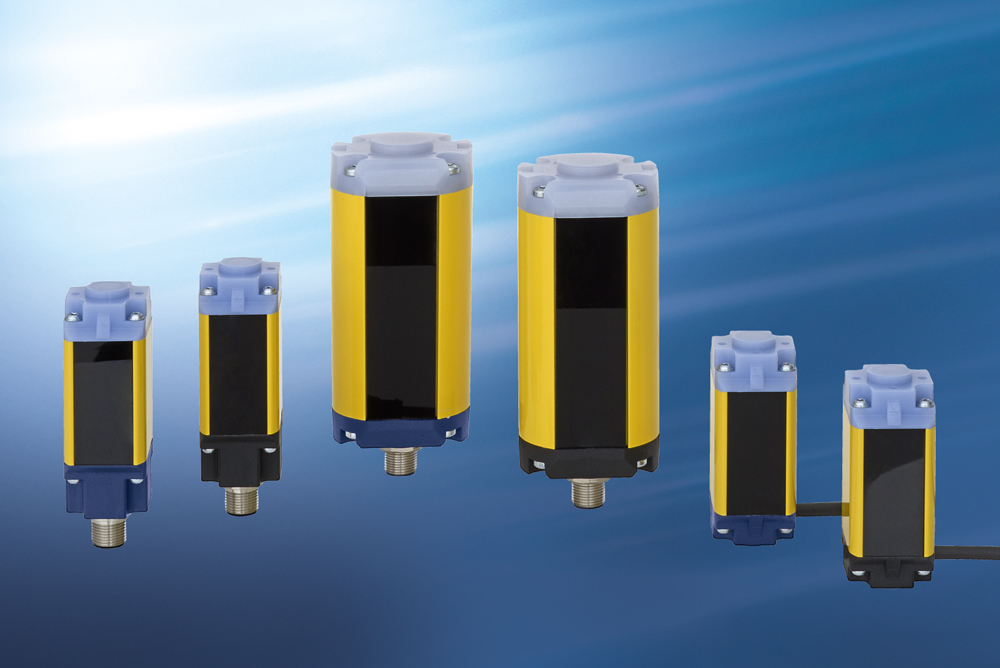 The SLB 240/440/450 range of safety light barriers have built-in analysis and impressively small dimensions. This means the SLB 240/440 with cable connection and dimensions of WHL 28x32x72 mm or with connector socket (WHL 28x32x91 mm) can be used in very confined spaces and can be mounted quickly and easily. Both models have a range of 15 metres, while the SLB 450 (dimensions DL 49 x 126 mm) can achieve a range of up to 75 metres.
The single beam safety light barriers are particularly useful for securing smaller hazard areas, such as machines with small openings or slots, in paper printing machines, for example. This provides reliable protection for the operating personnel as every interruption to the light beam triggers a signal which safely switches off the potentially hazardous machine movement.
One major advantage of the SLB 240/440/540 range is that it can be used for a wide range of applications in processing centres for assembly/handing and in the wood, paper and printing industry, high-shelf warehouses or packaging machines.
All SLB light barriers have safe semiconductor outputs (2 x PNP) and can be included directly into the safety circuit, even without external safety evaluation. In accordance with IEC 61496, the new product range complies with the requirements for all Type 2 or Type 4 applications. They are then used for process protection, for example in high-shelf warehouses, where deviations from predefined positions are detected by means of object recognition and height recording, thus preventing collisions and damage.
OTHER ARTICLES IN THIS SECTION