Safety installation systems
02 December 2016
The Schmersal group is launching new installation aids for securing complexing machine systems which allow quick and simple wiring of safety switchgear in series: the Schmersal safety installation systems.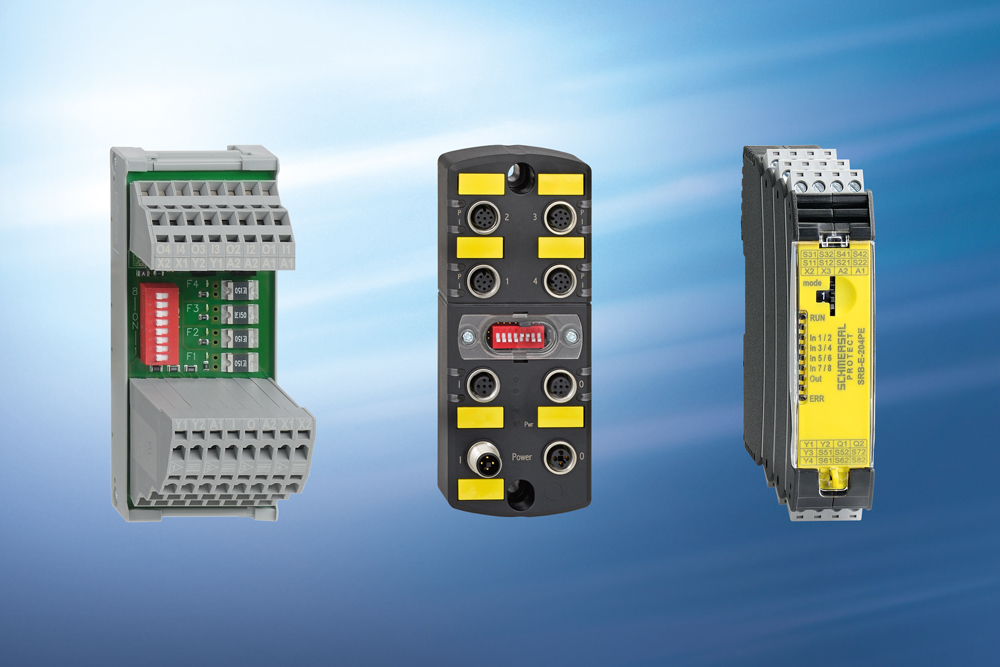 The series connection is said to significantly reduce the wiring involved. A particular benefit of this installation system is that different electronic safety switchgear systems, such as sensors and interlocks, can be mixed and connected in the relevant application. With larger systems, different machine areas often need to be secured using different safety switches. At the same time, the new system offers cost-optimised options for applications exclusively using electronic safety switchgear.
The safety installation systems also allow individual diagnosis of the safety switchgear connected. This means the operator can clearly identify which switch in the series has triggered a signal. This means any errors can be fixed quickly and avoid machine downtime. The safety installation systems from Schmersal thus increase machine availability.
Variants with a passive distributor module (PDM) or a passive fieldbox (PFB) are available for applications with exclusively electronic safety switchgear. They allow mixed series connection with up to four different electronic safety switchgear units per module. Several modules can be connected to form larger systems.
OTHER ARTICLES IN THIS SECTION