ARTICLE
Slimline switches
01 November 2017
Fortress Interlocks has brought out two new slimline modules for its amGardpro range of interlock safety gate switches: a slimline solenoid switch body and a slimline option pod body.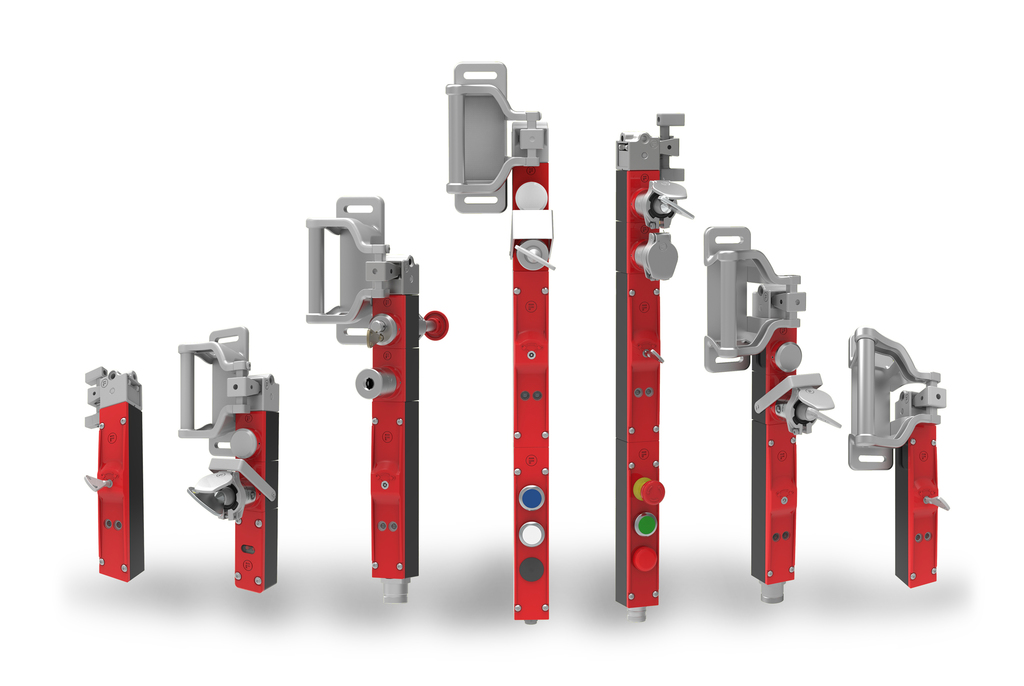 These new modules allow an even wider range of safety interlock switches to be configured for many industrial applications. The range is supplied in enclosures sealed to IP67, with a 40mm wide body, and has a retention force of 10,000N, making it ideal for ensuring guard doors are held closed until machines and/or processes are in a safe condition. The slimline nature of the modules also means they can be easily fitted to 50mm guarding sections or where space is limited.
The amGardpro range includes solenoid and non-solenoid safety switches and many additional options, including key control modules, internal and escape release, redundant sensors, lock out/tag out and push buttons, e-stops and indication lights for enhanced functionality, all assembled in one device. Its robust construction makes the amGardpro ideal for industrial applications when safety, strength and reliability are of paramount importance.
The amGardpro replaces all adaptions normally fitted within a guarding system, so additional hardware like door catches, actuators, closing mechanisms, internal release mechanisms, key functions (including authorised access and deadlocks) are no longer needed. All these separate functions can be incorporated into amGardpro configurations, resulting in a flexible safety gate switch solution.
The range has a unique modular construction which allows easy configuration and provides a total electro-mechanical product for practically any safeguarding application up to EN ISO 13849-1, Category 4, PLe (SIL3). It has also been third party approved by TUV SUD.
OTHER ARTICLES IN THIS SECTION