ARTICLE
MRP capability added
01 June 2018
Fortress Interlocks' proNET safety and communications module adds industrial Ethernet communications to its amGardpro range of safety interlocks. This enables the amGardpro's features to be distributed IO (input-output) on a PROFINET network, with safety information exchanged using PROFIsafe extensions.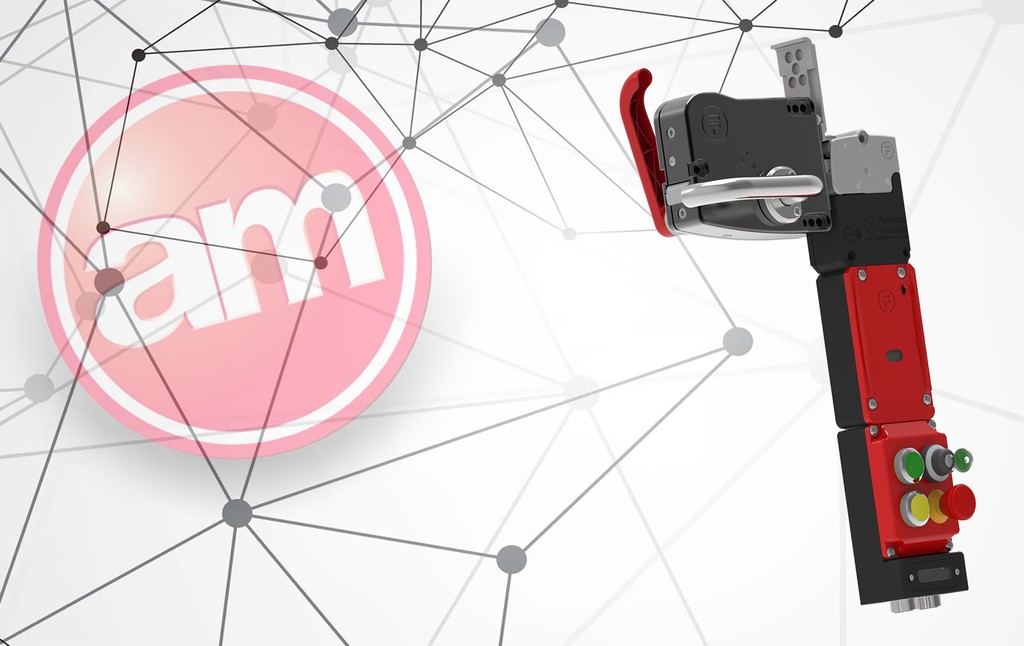 The company has now added Media Redundancy Protocol (MRP) capability to the amGardpro proNET module. MRP is an open standard for ring topologies in industrial networks such as PROFINET, enabling recovery times of up to 200ms in switch loop scenarios.
In a ring network, each Ethernet switch is connected to two other switches, forming a ring. Ring networks are popular within industrial infrastructures because each switch has a redundant connection into the network. They can also provide a more cost-effective cabling infrastructure than using an aggregation switch at a central location.
The disadvantage of a ring network is that it introduces 'switch loops', meaning broadcasts and multicasts are forwarded by switches out of every port, effectively flooding the network.
Specialised ring protocols have therefore been designed for ring networks, with recovery times of 200ms possible. Media Redundancy Protocol (MRP) is a common standards-based ring protocol (IEC 62439-2) which provides this capability.
The way MRP works is that a 'ring manager' switch will drop (block) all packet forwarding on one of its two designated ring ports, effectively breaking the switch loop. All the traffic from devices connected to all the switches in the loop will still have a path to each other, with redundant links, but without the harmful switch loop. This means that down-time after a fault in the communication wiring is significantly reduced and any wiring repairs can be postponed to a more convenient time.
"Making our products compatible with industrial safety networks is an essential requirement for our customers," comments Fortress' Managing Jo Smith. "With the addition of MRP to our amGardpro proNET module, we're ensuring we not only meet, but exceed what people expect from us when it comes to industrial networking."
OTHER ARTICLES IN THIS SECTION