ARTICLE
Extraction and filtration systems
20 September 2017
ULT AG has completely redesigned its ULT 200 product range and now introduces a new generation of extraction and filtration devices.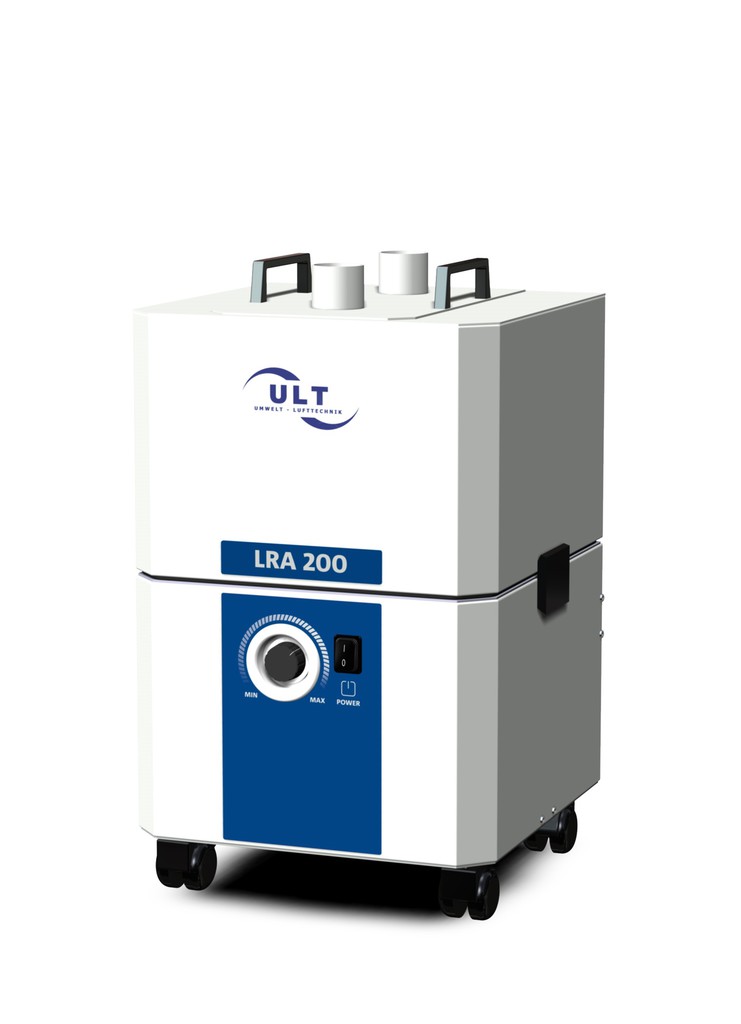 With space-saving and modular construction, these systems efficiently remove soldering fume and dust as well as gases, odours, and vapours. The extraction systems' modularity allows for a high flexibility and adaptation to changing process conditions.
The newly designed devices have been engineered to result in simple and intuitive handling, providing even more functionalities, extremely low-noise operation and increased customer benefits. Thanks to the specially developed integrated vacuum stabilization, the filtration systems adjust the extraction performance automatically and flexibly to the necessary contaminant-capturing rate. In particular, this enables pollutant capturing at several workplaces, which may help to save costs to a high degree.
Depending on application, the new air purification systems will be provided with a specially configured multistage filtration concept, including HEPA filters. The cost-efficient separately exchangeable prefilters increase the main filters' durability and, thus, significantly minimise replacement and expendable part costs.
The main filters' separation rates of more than 99.95% includes the filtration of nanoparticles. Activated carbon or chemisorption stages for gas filtration may be added.
OTHER ARTICLES IN THIS SECTION