Head protection award
01 September 2017
Centurion, the above-the-neck personal protective equipment specialist, has been awarded the prestigious European Head Protection Competitive Strategy Innovation and Leadership Award by Frost & Sullivan.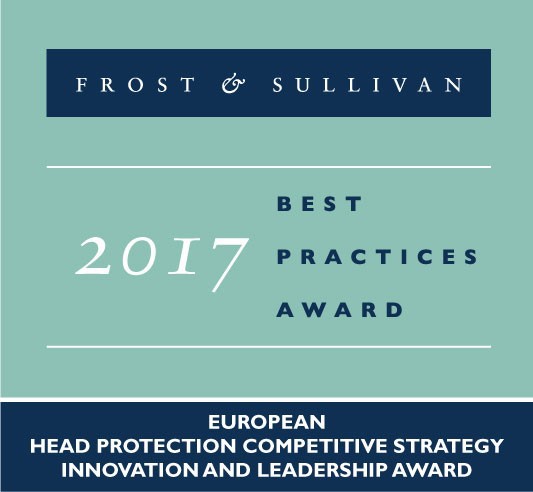 Frost & Sullivan Best Practices Awards recognise companies throughout a range of regional and global markets for superior leadership, technological innovation, customer service, and strategic product development.
Established in 1879, Centurion is renowned for designing the world's most advanced and intuitive above-the-neck head protection systems, with sales and distribution across more than 65 countries.
The Frost & Sullivan Best Practices Awards commended Centurion for its commitment to continuously developing leading-edge personal protective equipment (PPE) that exceeds customer expectations and meets the demands of the dynamic industrial market place.
Centurion was accessed on its strategy innovation and customer impact, and achieved 9.5 out of 10 for strategy innovation and 9.3 out of 10 for customer impact – an excellent score in both categories when compared to competitors.
The company has differentiated itself from competitors by declaring its unique focus on the industrial head protection market, enabling it to acquire expertise and proactively address the safety needs of a global user base following direct feedback from the end user.
It has also successfully expanded its footprint in the Middle East and Africa, and was the first to mould industrial head protection in Saudi Arabia earlier this year.
Centurion was awarded for its recent investment in the business through a new strategy, which included extensive customer and end user research to understand the needs of the market. As a result of this, the company has continued to innovate new products and solutions including its latest modular Nexus range, which will provide greater safety on site to protect workers from falls from height and any potential falling hazards.
Jeff Ward, CEO at Centurion, said: "Receiving this award is testament to the passion and commitment of our whole team. We are particularly proud to have been recognised by a global expert in the PPE research field for behaviour we have invested in so heavily."
OTHER ARTICLES IN THIS SECTION