Evac+Chair – Health & Safety Scotland – Stand HS16
24 April 2017
Evac+Chair are back at Health & Safety Scotland this May with their live demonstrations of the evacuation chair in action.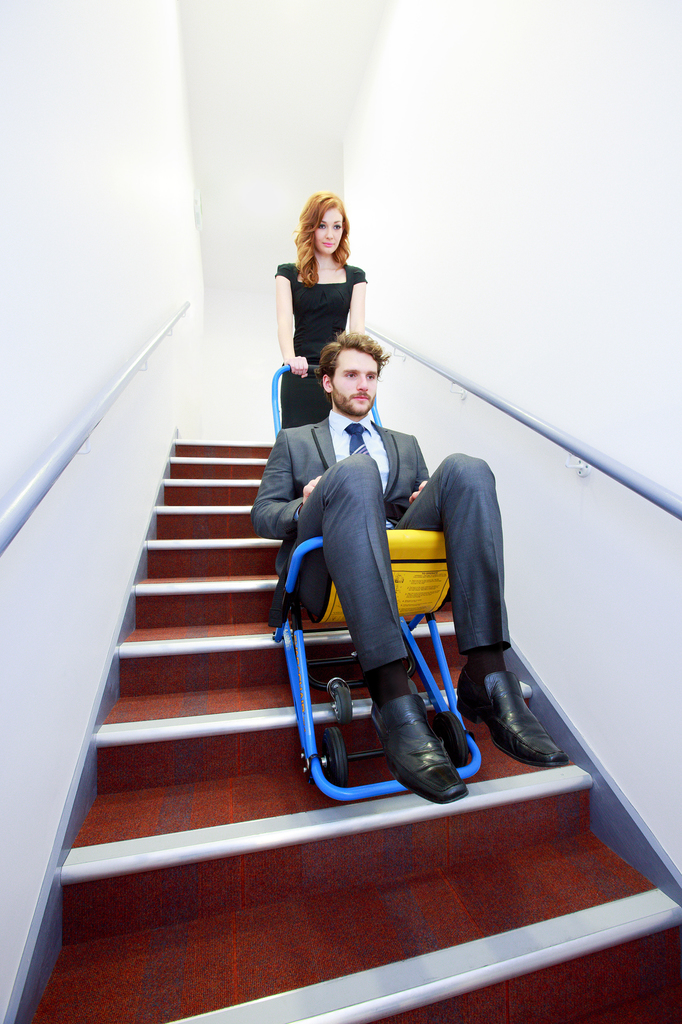 In the event of an emergency, ensuring you are fully prepared with an evacuation plan will reduce the likelihood on an accident. When evacuating a building in an emergency, it is advised that lifts should not be used therefore the stairs is the safest option.
Birmingham based Evac + Chair International is the world's leading supplier and original manufacturer of evacuation chairs. The chairs are designed to accommodate disabled or mobility impaired people, allowing them to descend a staircase(s) in an emergency situation without the need of great physical strength or lifting.
Evac + Chair International have a wide range of Evac + Chair's to suit every stair case for a smooth decent. To make sure the right chair is used for the staircase, Evac + Chair provide free site surveys, where location, measurements and needs are taken into consideration, providing them with the perfect Evac + Chair.
Evac + Chair provide comprehensive training and education to ensure the effective use of its products, instilling confidence and safety to disabled or mobility impaired users and those assisting. Each training session is tailored to suit a specific range of highlighted risks.
OTHER ARTICLES IN THIS SECTION