Evacuation chair training
30 March 2015
Evacuation chairs manufactured and supplied by Evac+Chair International are designed to accommodate mobility impaired people, allowing them to descend a staircase in an emergency situation without the need of great physical strength or lifting.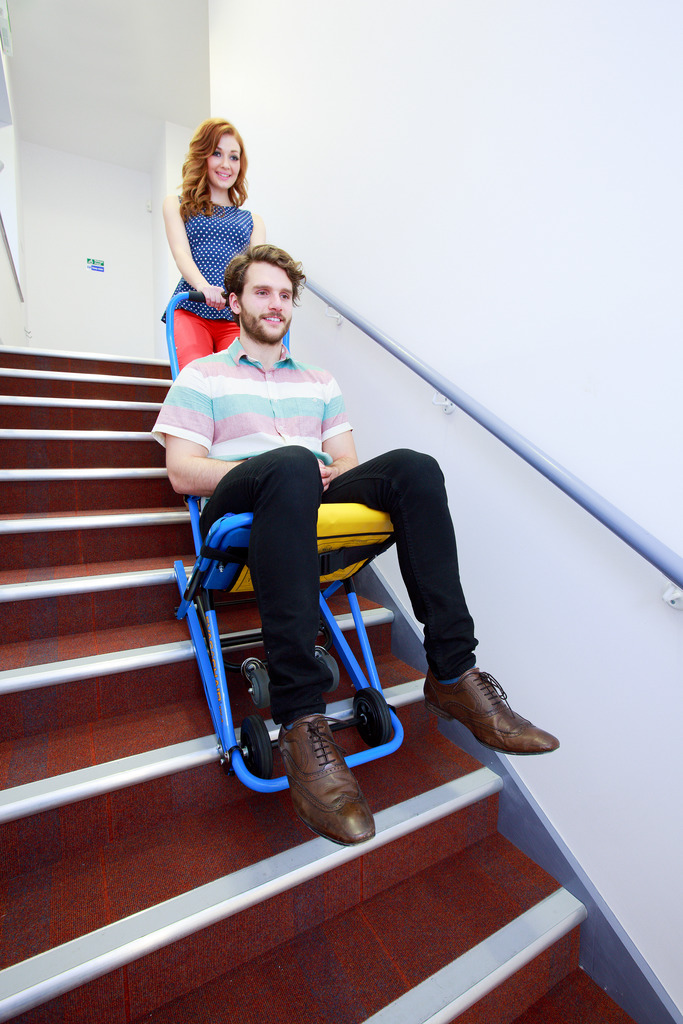 Evac+Chair provide comprehensive training and education to ensure the effective use of its products, instilling confidence and safety to mobility impaired users and those assisting.
An Operator Training course is a 2.5 hour certified course, training delegates how to use the product correctly in an emergency situation. A Key Trainer Master Class course is a full day 'Train the Trainer' course enabling key staff to train other employees within the workplace in the effective use of the product.
All courses are presented by training specialists and cover every aspect of the roles of dedicated operators and key trainers. Training material is provided and on course completion, all delegates meeting the training standards are certificated and deemed competent for their roles.
OTHER ARTICLES IN THIS SECTION