ARTICLE
A new level of cut protection
06 December 2016
DSM Dyneema has introduced Black Dyneema Diamond Technology, a fibre innovation that combines next level cut protection and uncompromised comfort – with specific benefits for tough jobs.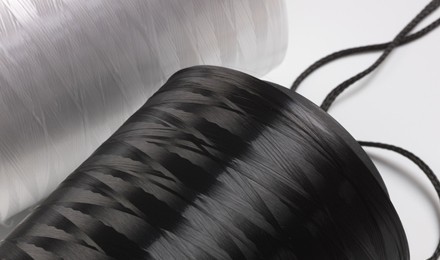 Black Dyneema Diamond Technology builds upon the Dyneema Diamond Technology platform, which it claims is the world's most advanced cut resistant fibre range. This innovation leverages DSM Dyneema's patented process to permanently embed deep, rich colour directly into the fibre. The result is colour that lasts the lifetime of protective gloves, sleeves or other products made from Black Dyneema Diamond Technology.
Glove manufacturers will be able to develop gloves and sleeves with Black Dyneema Diamond Technology that achieve high cut protection levels in accordance with the new EN388 standards.
DSM Dyneema says that the resulting innovations will represent the only products to reach EN388 cut resistance level D without reinforcing with steel or fiberglass. As such, gloves made with Black Dyneema Diamond Technology can provide maximum protection with neither the discomfort of steel fibres, nor the brittleness and short protection lifespan of fibreglass. Thus gloves retain comfort properties such as thinness, softness and cool-to-the-touch feel, making them much more likely to be worn.
OTHER ARTICLES IN THIS SECTION