ARTICLE
Seamless cut resistance
26 March 2014
At SICUR 2014, which took place on 25-28 February 2014 in Madrid, Spain, Juba PPE launched its latest glove which incorporates Dyneema Diamond Technology.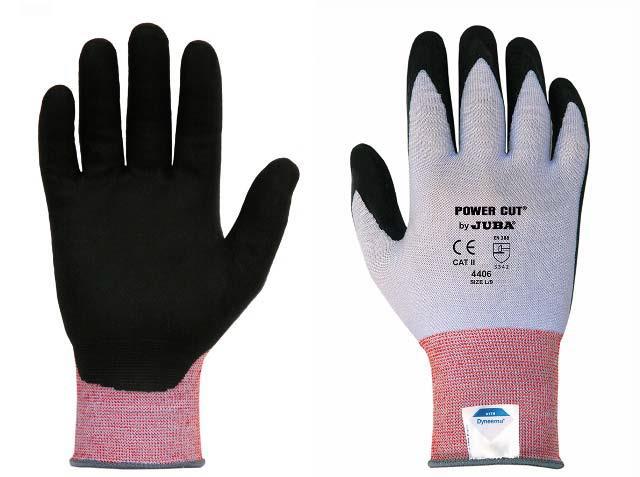 Designed for handling small parts in dry as well as wet and/or oily environments, the glove style 4406 was developed specifically for use in the automotive industry and for applications requiring very good dexterity with cool feel and level 3 cut resistance according EN388.
The 4406 glove is made with DSM's Dyneema Diamond Technology, which is twice as thin as regular yarn normally used in cut Level 3 gloves. This is said to enable the finest knitting structure possible for seamless knitted cut resistant gloves with a level 3, resulting in impressive dexterity and tactility combined with light weight.
OTHER ARTICLES IN THIS SECTION