ARTICLE
Let's create the world's safest hands!
24 June 2016
Every day, people all over the world injure their hands at work. In fact, hand injuries are a leading cause of lost workdays and emergency-room visits. Hand injuries can be costly to employers and life altering for employees.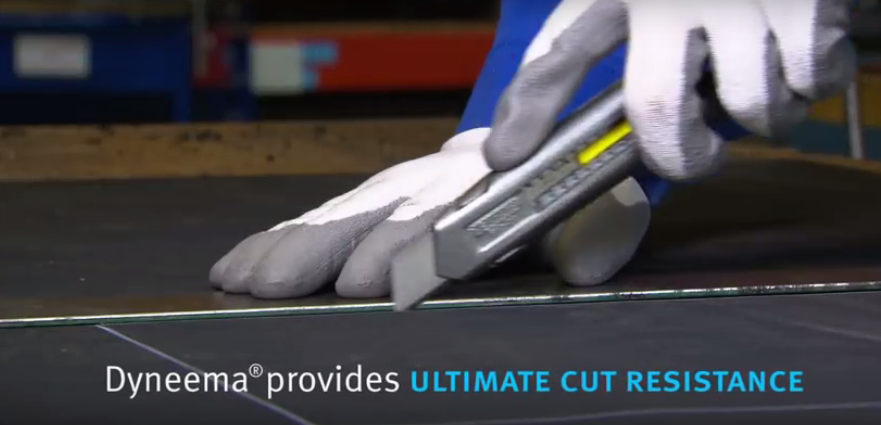 But the worst thing is that many of these injuries are easily preventable. All it takes is a good pair of gloves. Here lies the problem. More often than not, safety gloves are usually hot gloves, uncomfortable gloves, inflexible gloves – and very soon, unworn gloves.
Cut-resistant gloves made with Dyneema® are light, comfortable and cool to the touch, adapting to the body's heat. All this while providing 50 times greater abrasion resistance than aramids and better cut resistance than leather and cotton. And because they are re-usable and easy to launder, our customers have reduced spending on new gloves by up to 1,000%.
DSM Dyneema is the only High Modulus Polyethylene (HMPE) fiber producer in the world that does everything from making the base polymer to spinning the yarn that our glove manufacturing customers use to weave their superior protective gloves.
Thanks to this we have been able to combine the design of a completely new and specially engineered base polymer with new hardware technology. Result: unique, patented, Dyneema® Diamond Technology is helping our partner glove manufacturers to create the world's safest hands.
OTHER ARTICLES IN THIS SECTION