ARTICLE
Cut protection
08 December 2015
DSM Dyneema and ATG have announced a cooperative agreement to combine technology platforms using Dyneema Diamond Technology for workplace hand protection.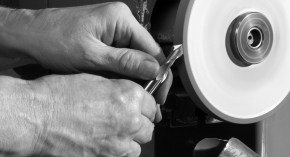 ATG will use the cut-resistant properties of Dyneema Diamond Technology to develop glove styles that are designed to provide ultra-thin, cool-to-the-touch, dexterity-enhancing hand protection.
The partnership with DSM Dyneema, which provides access to this material, creates the ability to develop innovative new work gloves when employed in unison with ATG technologies. One such example is ATG's experience in developing gloves with proprietary coatings, such as the company's patented AIRtech technology platform, which is used in the MaxiFlex range of gloves.
In addition, ATG will integrate its DuraTech technology platform to reduce the cost-in-use by increasing wear life and bringing Dyneema Diamond Technology to a larger market.
OTHER ARTICLES IN THIS SECTION