Working at height forum
02 November 2016
A record number of delegates attended this year's Working at Height Best Practice Forum, sharing their experiences and thoughts with like-minded professionals to help advance the safe operation of powered access, shape best practice and improve safety standards.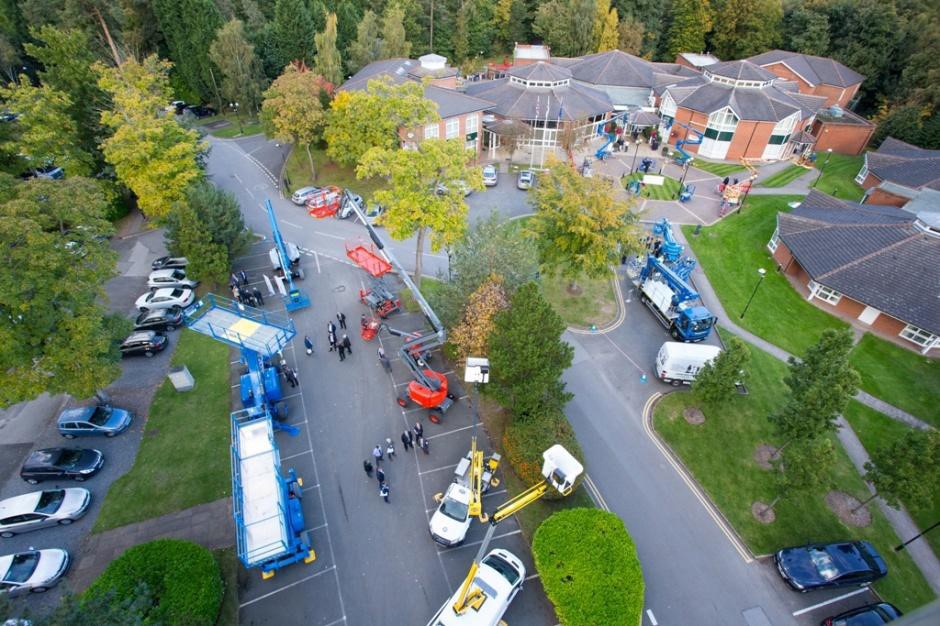 Facilitated by powered access company Nationwide Platforms, the event was attended by more than 320 senior health and safety managers and directors representing a cross-section of sectors, industries and professions throughout the UK.
Nationwide Platforms introduced new products at the event including the latest version of its SkySiren PCS (Pre-Crush Sensing) secondary guarding system, which has now been designed for use on scissor lifts. The system provides the highest level of operator entrapment protection for scissor lifts and follows on from the introduction of SkySiren PCS for boom lifts last year.
Other new products on show included the company's SkyTel material handling attachment, which has been designed for the safe and efficient handling of mobile telecom antennas, and SkyScreen, which has been designed to minimise the risk of dropped objects from the basket of an access platform when working at height.
As well as discussing best practice ideas and having thought provoking discussions with the industry's leading suppliers and associations, delegates also took part in interactive breakout sessions on emergency rescue, onsite MEWP management and the latest developments in secondary guarding. There were also a number of presentations from industry experts.
OTHER ARTICLES IN THIS SECTION