ARTICLE
Torque Grip Nitrile Disposable Glove
22 September 2016
The Black Mamba Torque Grip™ is a powder free nitrile disposable glove designed with a unique Torque Grip™ pattern over the entire hand area to optimise surface performance and allow outstanding grip at all times.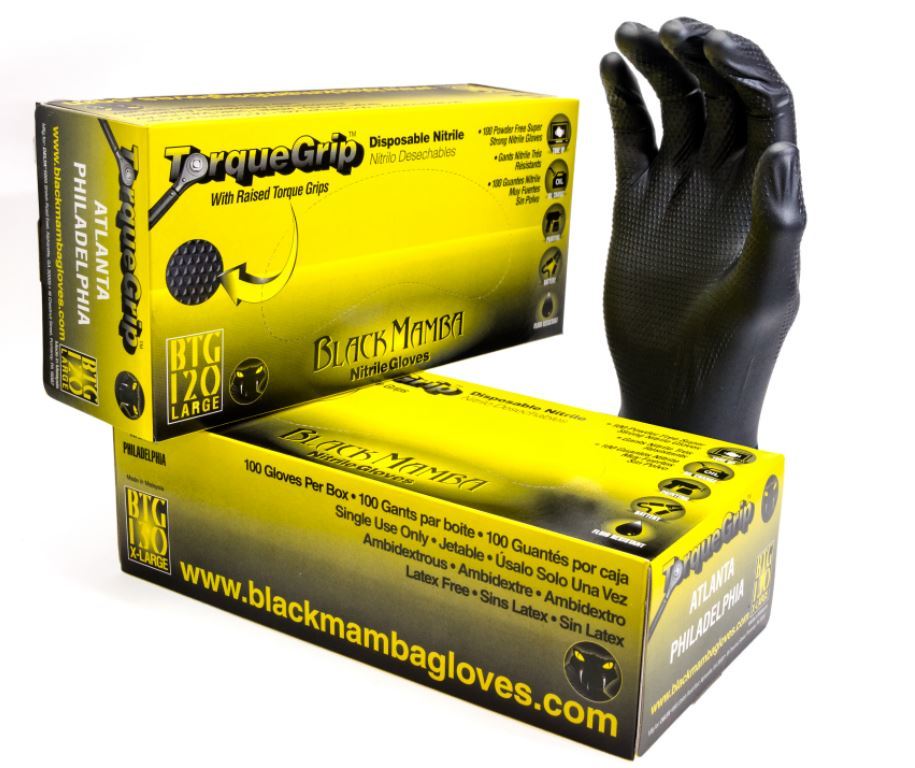 Targeted at the automotive market the Torque Grip™ provides an effective barrier against oils, acids and other chemicals providing good chemical and mechanical properties for a disposable glove. The glove is ideal for use during servicing, oil changes, battery replacement, painting and many other routine automotive tasks.
Manufactured from a superior strength nitrile formulation but described as extremely soft and flexible providing unrivalled comfort and sensitivity. At 6.25 mil thick with 10.25 mil thick raised Torque Grip™ the gloves provide exceptional resistance to tears and punctures. The cuff is beaded further adding to its strength and preventing liquid roll back. Boxes of 100 gloves are available in sizes M, L, XL, XXL and retail bags of 10 gloves available in sizes L, XL.
OTHER ARTICLES IN THIS SECTION