Professional dust extractors
06 September 2016
A new range of professional dust extractors from Nilfisk are said to significantly improve productivity and health and safety with its improved dust system.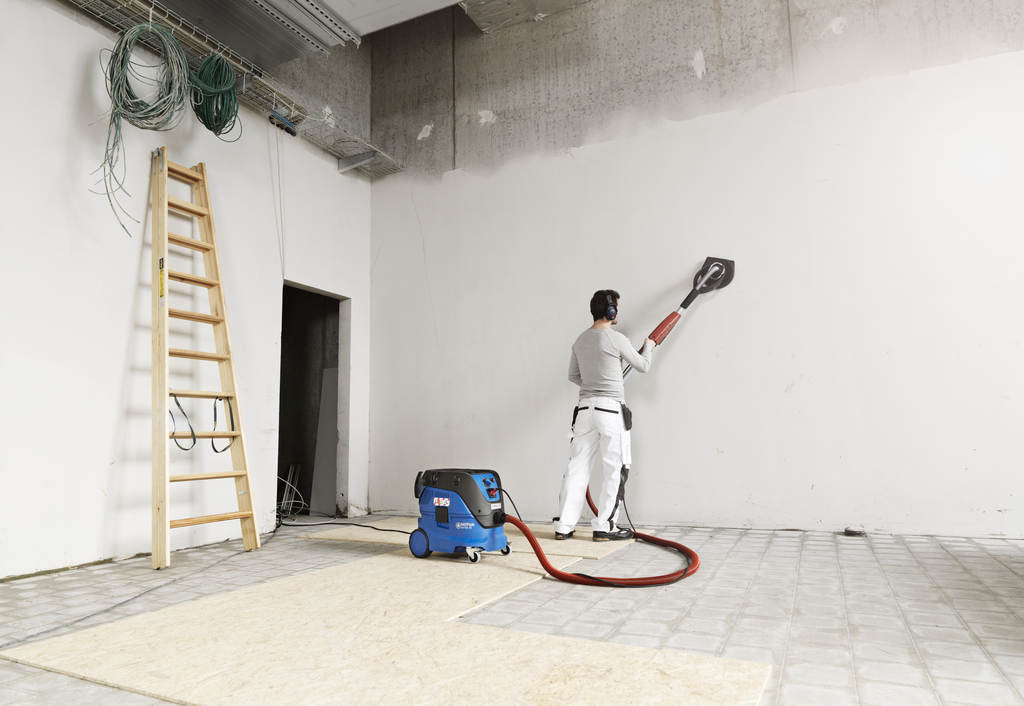 According to Nilfisk, the new ATTIX 33 & 44 series offers up to 20% more suction power than existing dust extractors and exceed the requirements of craftsmen and other professionals working in the building and construction industry. The new models extract fine dust and are easy to handle with convenient storage of hose and accessories during transportation.
Continuously high productivity is secured by the Nilfisk InfiniClean system, which automatically cleans the filter during operation using reversed air-flow pulse. Downtime is reduced further, as the container can be filled up without filter maintenance – even in demanding fine dust applications.
The cleaning performance and dust pick-up has been improved by increasing the airflow up to 20% providing higher air velocity in both hose, nozzle and tool connector. At the same time, dust extraction, service and maintenance has been taken to the next level by the new PFTE long-life filter. A durable and washable filter with non-stick membrane used for both wet and dry pick-up with a filtration efficiency of minimum 99.9%
The ATTIX 33 & 44 series is available in all safety dust classes L, M and H. For added health and safety in hazardous dust environments, the new ATTIX 33 & 44 dust extractors are available with a combination of main PTFE filter, H-class HEPA filter and fleece filter bag. This 3-stage filtration increases safety, prolonging the life of the HEPA filter, reducing service costs and lowering the Total Cost of Ownership.
Users enjoy further protection with zero dust emissions from exhaust air or power tools. Several dust bag options are available for disposal and handling of dust in all types of applications.
The new ATTIX dust extractors are stable and easy to manoeuvre, offering ergonomic disposal and transport. The AutoOnOff function will activate the machine and pick up all dust when a connected power tool is used for drilling, sanding or cutting. Machines are extremely robust providing a secure grip when tilting the container, ensuring the safe disposal of dust and liquids.
All models have flexible storage solutions for hose, accessories and tools, including rubber straps and an optional adapter plate fitting all well-known tool boxes.
Interested parties should contact 01768 868995 for more information.
OTHER ARTICLES IN THIS SECTION