Industrial clean up
21 January 2015
Goods in facilities are extremely busy environments and when spillages occur it is essential that clean-up is fast and efficient.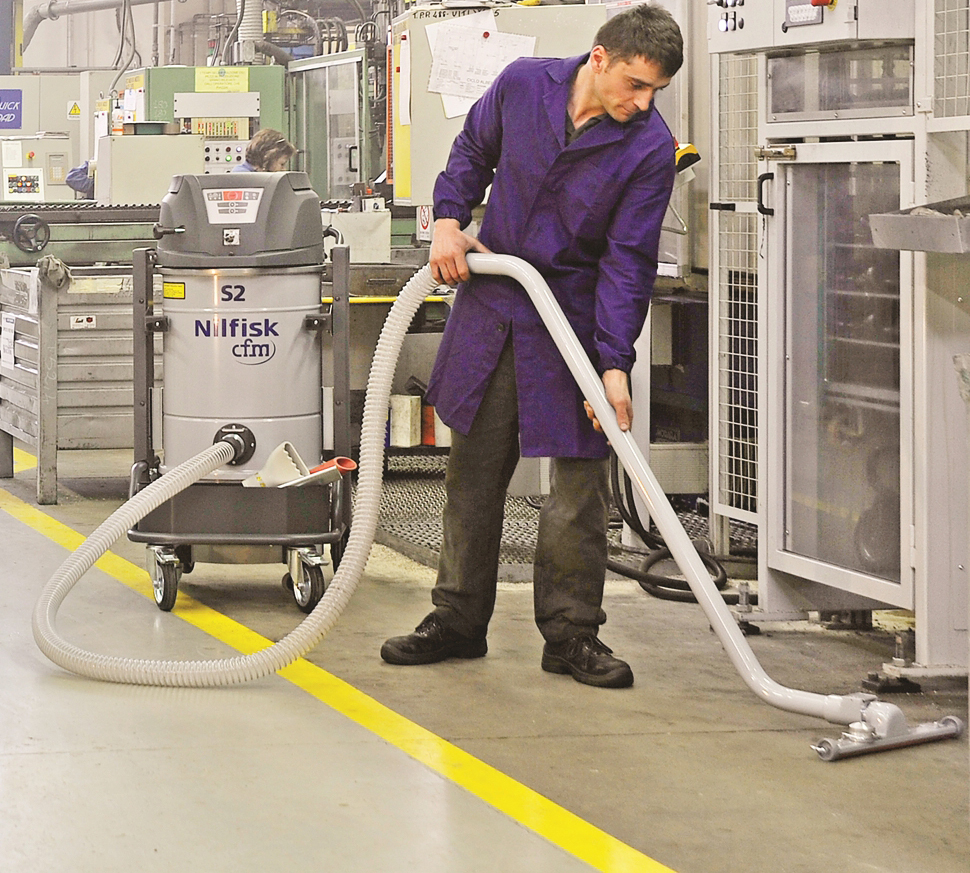 The nature of the product being picked up however is not always clear. The variety of goods being handled within a facility can be wide and varied, how can you be sure that you are cleaning up the spillage safely causing as little harm to personnel and the equipment being used?
Safety should always be the main consideration and it is therefore advisable to play safe in all respects. So what is it you need to know before specifying an industrial vacuum in a goods in department?
The nature of the products being collected will dictate the type of bin that should be specified. Materials such as soap powders and bleach are highly corrosive and as such must be collected within a stainless steel bin. There are a variety of bin options suitable for all eventualities.
Selecting the right filter for the job in hand is critical. Without the right filter in place your machine could be potentially exhaust hazardous dust into the working atmosphere. Certain products such as flour are hazardous in dust form so it is essential that the correct vacuum cleaner is specified to meet all legal requirements.
Dust class filters L & M are the most common but are suitable only for the removal of hazardous non-flammable dusts. You will see the term OEL referred to, this means Occupation Exposure Limit and is measured in mg/m3. H Class filters are suitable for the removal, and often re-processing, of hazardous dusts including carcinogens and pathological waste.
It is clear that the specification of an industrial vacuum cleaner and its associated filters and accessories is a specialist job. It is essential to seek professional advice.
Solids or Liquids
Models are available with solid or liquid cut-off systems. This means that the machine will automatically cut off when the material limit is reached. Toxic materials need to be collected within a 'safe bag'.
Nilfisk's new S2 and S3 single phase industrial vacuums are designed to be modular and can be adapted to suit a range of specific applications. 
Their electronic board control is easy to use and allows continuous monitoring of vacuum efficiency.
The S2 provides a 40 litre container whilst the S3 is available in either 50 or 100 litre versions. The units have a modern, attractive design and are available in more than 90 variants.
OTHER ARTICLES IN THIS SECTION