Hybrid sweeper
16 September 2016
Nilfisk has launched the SW5500 Sweeper with hybrid capability.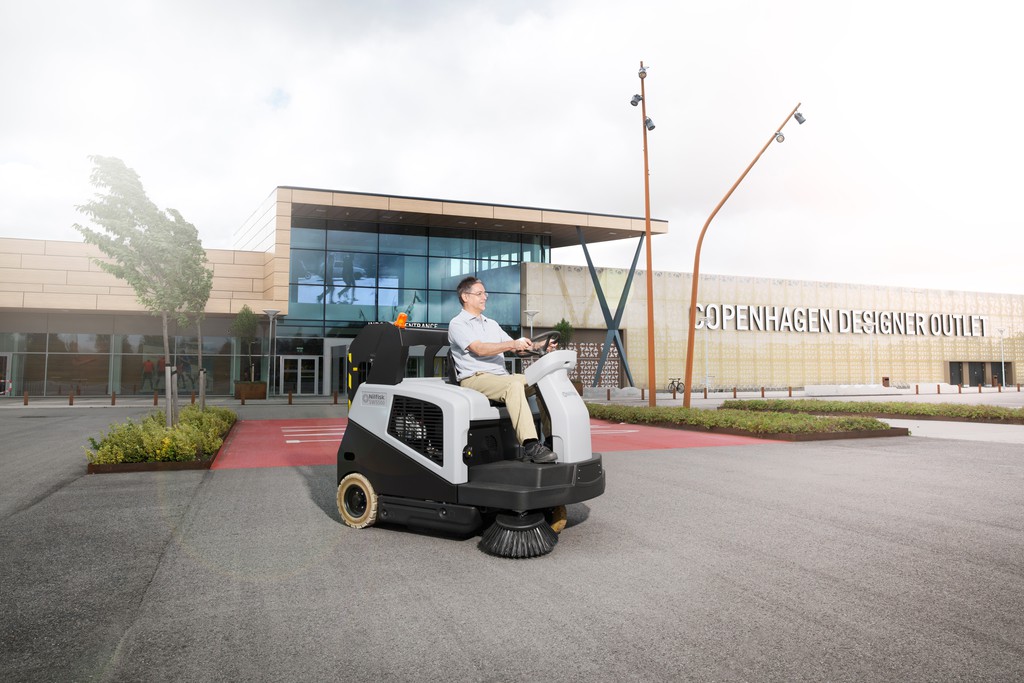 Said to significantly reduce the total cost of ownership, the SW5500 is available in battery, LPG and Diesel versions and has a working width of 850mm, enhanced with 2 side brooms to 1500mm.
Normally as a broom wears the sweeping performance is reduced in line with the deterioration in the brush. The new main broom adjustment system means that the distance between the end of the bristle to the debris always remains the same. This simple, highly efficient adjustment feature ensures that optimum sweeping performance is maintained at all times.
The Hybrid option allows you to use the same machine inside and out, seamlessly switching between engine and battery power at the touch of a button. The optional hybrid technology reduces emissions and noise levels, resulting in a true multipurpose sweeper. It is suitable for warehouses, distribution centres, sports arenas and shopping centres.
All sweeping functions are activated by pressing one button and the drive pedal. Additional features include an energy saving, all functions auto stop when the unit is not being driven. A powerful drive wheel means that the unit can climb and sweep a 20% gradient. Speed is automatically reduced on slopes minimising the risk of tilting and improving safety. Speed control is provided on side brooms too, eliminating dust and providing a useful solution for sweeping up against gravel edges.
The Nilfisk Dustguard misting system sprays water on side brooms reducing dust considerably and improving the immediate environment. All main components and filters can be quickly and easily replaced without the need for tools minimising downtime and service costs.
A range of service options are available, from standard service with 2 annual maintenance visits per annum to all inclusive, fixed cost packages that include replacement machines to protect against critical breakdowns.
OTHER ARTICLES IN THIS SECTION