Endless filtration
09 May 2014
Nilfisk-CFM have launched InfiniClean, an automatic filter cleaning system predominantly for 24/7 continuous duty applications.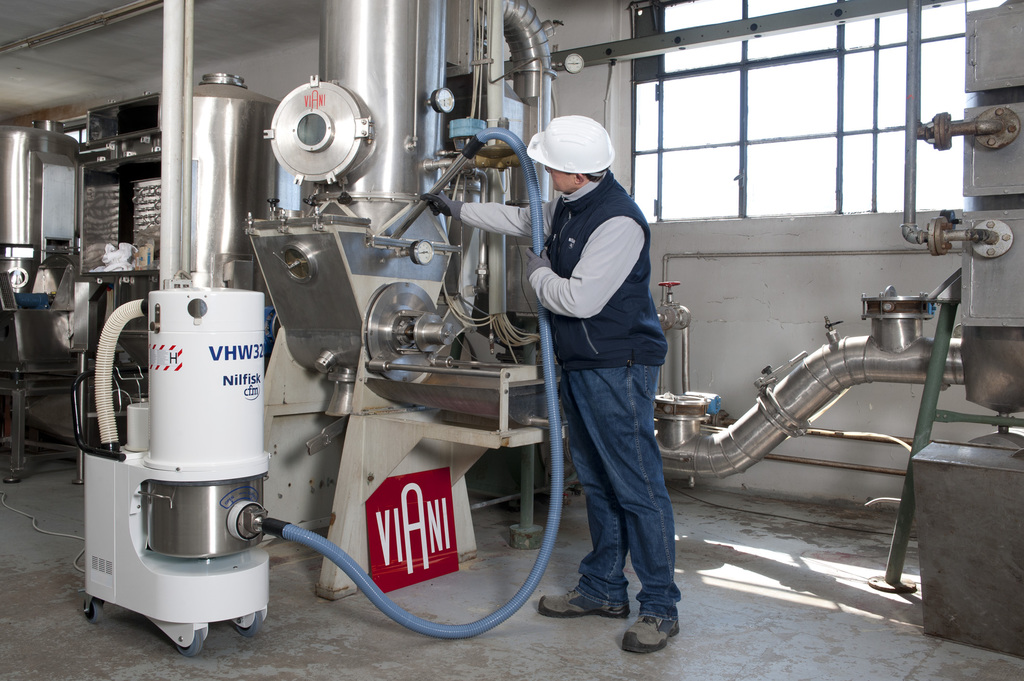 The system requires no additional power source or operator involvement making it suitable for the pharmaceutical and food industry amongst other industrial processes.
InfiniClean is an automatic, standalone cartridge cleaning system that simply cleans continually when the vacuum is turned on. Benefits include prolonged filter life, increased operating time and no requirement for additional compressed air systems. The endless filtration system is also very quiet.
The design works by exploiting the pressure difference between exhaust air and air being sucked into the vacuum to clean the cartridges. M Class cartridges are therefore sequentially and periodically cleaned maintaining the highest possible efficiency and productivity achieving 99.99% filtration at 0.3 micron.
InfiniClean has been launched for the White Line Models VHW320, VHW420 and VHW440, ranging from 1.5 KW to 4 KW.
OTHER ARTICLES IN THIS SECTION