ARTICLE
Making a noise at the Health & Safety Event
16 March 2016
At The Health & Safety Event, noise monitoring specialists Cirrus Research will be unveiling the Revo – its latest vibration meter, purpose-designed for hand-arm and whole body vibration measurement.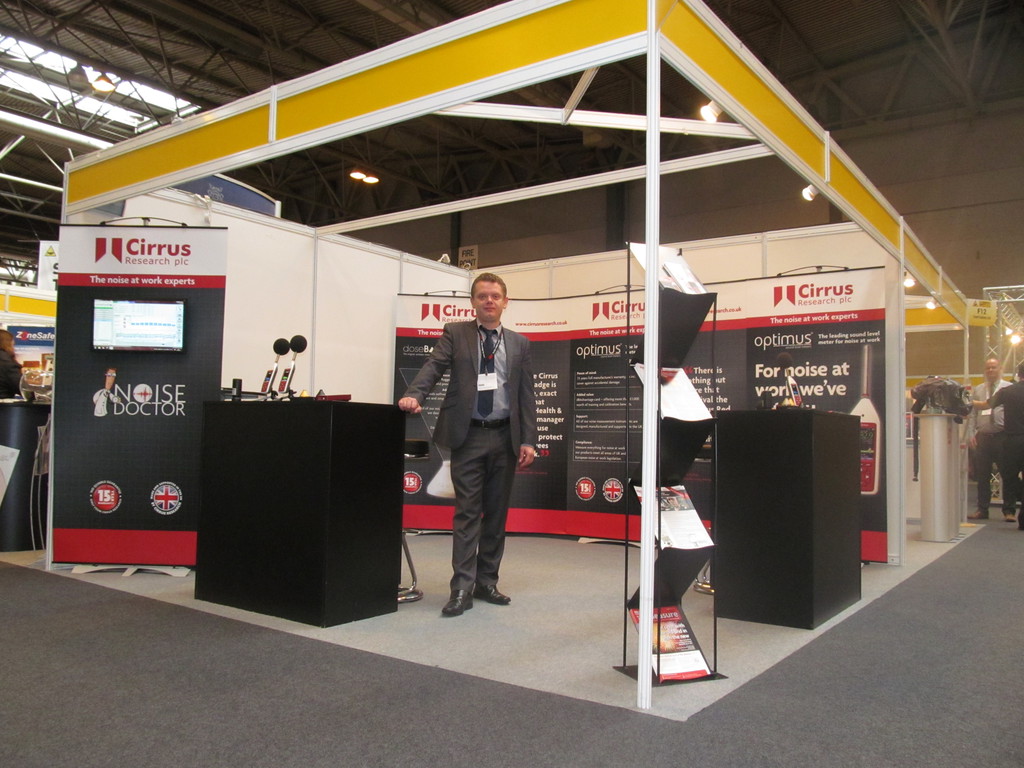 This will be alongside the Cirrus range including the Optimus Sound Level Meters and doseBadge Noise Dosimeters for occupation noise measurements. There will also be a chance to see the updated NoiseTools software for detailed noise analysis.
Any delegates visiting Cirrus Research at Stand E16 will be able to speak to the team of experienced sales and acoustic experts who will be offering a proven three-step remedy for noise monitoring solutions.
The team will be advising on products and support services, all developed to help the customer get the most from their noise measurement equipment.
The three step approach to noise solutions from Cirrus includes:
Advice
The Cirrus team will give plain, simple advice and answer any questions so the client can be confident that it has the best instrument that meets the standards, regulations and guidelines they are working to.
Product
With so many options available from Cirrus, its experts will match requirements and specifications from the wide range of sound level meters, noise dosimeters and noise measurement equipment. They will also going into detail about the special Trade in/Trade up offer where, by relinquishing your old equipment – any model, make or condition – you can get up 30% discount on your new purchase.
Support
This is crucial part of the Cirrus service - whether it is a quick question over the phone, on-site training, or something more in-depth. There are also special re-calibration rates and free training available through the Cirrus dBAdvantage Card which is offered to every new client.
Tom Shelton, marketing manager for Cirrus Research, said: "We always enjoy the NEC show, it's a great opportunity to meet clients old and new. It also allows us to go into much more detail about our products on a 1-2-1 basis, as well as our extra support services such as a free training place with every product bought and the 15 year no quibble warranty."
OTHER ARTICLES IN THIS SECTION