Safer industrial crane
04 March 2016
Konecranes has increased the diversity of its industrial cranes product offering following the launch of the CXT NEO Crane.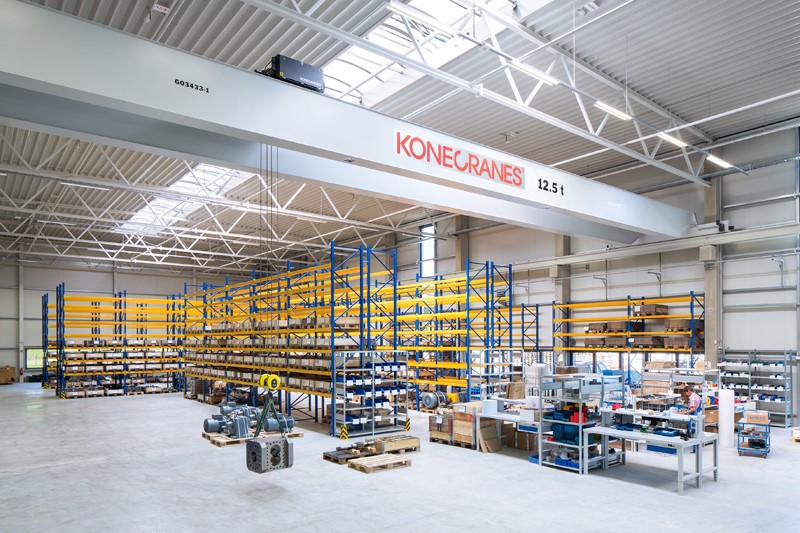 The CXT NEO Crane's design encompasses four key elements – agility, power, ergonomics and preventative maintenance.

Available configured as a single or double girder, or as an under-running solution, CXT NEO's power comes in the form of Inverter Hoisting (ASR) technology that not only improves lifting speeds by up to 50%, but which delivers precise load positioning and controlled slow and step less speed control. Such power features not only contribute to greater production efficiencies, they increase product lifespan whilst reducing potential maintenance costs.

Supplied with grey or yellow main girder, the NEO solution also features an advanced Energy Chain, the simplified design of which eliminates the need for additional associated parts normally associated with a festoon system. In addition to maximising working space under the girder, the composite chain delivers enhanced operational safety by protecting the power and control cables. This serves to thereby reduce mechanical wear and the risk of external damage as no electrical cables hang from the crane's structure.

Operationally, the NEO crane benefits from an ergonomically designed, single-grip Mini Joystick radio that is lightweight and easy to use. The Konecranes TRUCONNECT remote service package allows customers to monitor crane usage with a view to helping improve safety and optimising maintenance decisions.
OTHER ARTICLES IN THIS SECTION