Materials management
09 November 2015
Ahead of Konecranes' official launch of its latest service innovation, Agilon, the lifting equipment manufacturer has installed and commissioned the system solution within its own parts operation in the UK.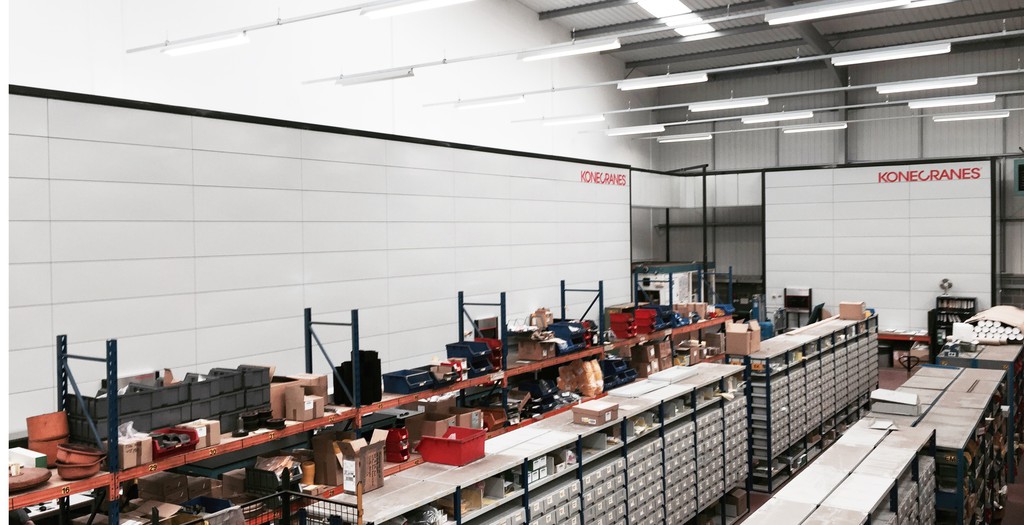 In addition to accommodating approximately 70% of Konecranes' existing parts inventory, utilisation of the materials management solution has provided a significant footprint gain.
Konecranes' head of its UK parts operation, Pamela Severn-Dabbs, said: "Agilon is helping transform our parts operation in many ways, however the additional floor space that it has freed up is already proving a real benefit."
Agilon is a patented, fully–automated and modular intelligent solution that is designed to deliver added value to the materials management process. This is achieved by the way in which components are managed, stored, picked and replenished, irrespective on end-use application.
The Agilon materials management solution consists of a net portal, user access point, a shelving system and one or several robots that travel within the system to pick parts and deliver them quickly and efficiently to one or more service points. The user interface shows the availability of parts or components, whilst also displaying an image of the specific part's package that is needed. A fully modular system, Agilon can also be supplied with transportation tubes that can be used to connect multiple modular shelf systems, even when located on different floors.
Agilon is supplied under a service lease contract that not only includes the modular, upgradeable system, but maintenance and spare parts.
OTHER ARTICLES IN THIS SECTION