ARTICLE
Versatility contributes to export growth
22 September 2015
Thorworld Industries is reporting significant export success, as the loading and unloading benefits of its range of mobile yardramps become apparent worldwide.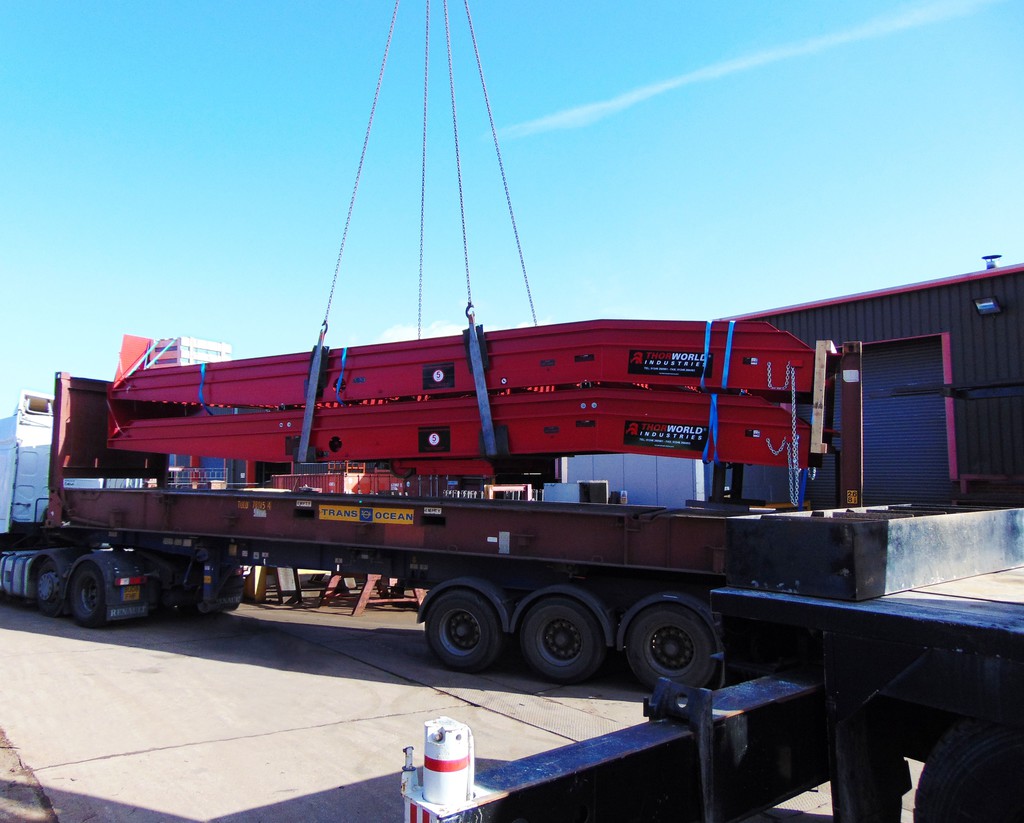 Companies in countries as diverse as Trinidad & Tobago, Latvia and Nigeria have purchased Thorworld yardramps in the past year, representing industries such as natural gas, industrial engines and glass bottles bottling.
European growth remains consistently high, with sales in Germany, Hungary, Ireland and Moldova. A reseller in Spain has scored particular success, purchasing 13 Thorworld yardramps over a five-year period for customers who need to move heavy loads in the industrial sector.
John Meale, Managing Director of Thorworld Industries, attributes this growth to the global renown with which the UK logistics industry is held. "Our systems, especially in retail, are the envy of the world, as organisations meet the challenge of rapid technological change, consumer habits against the backdrop of financial and space pressures," he comments.
"The ingenuity of UK engineering has made possible amazing strides in loading and unloading. Given the global reach of the Internet, it is easier than ever before for companies worldwide to source the quality they require from UK manufacturers."
Against this climate, Thorworld mobile yardramps offer an ideal blend of durability, versatility and cost-effectiveness. "The more advanced, integrated loading bay solutions now available might not be appropriate – or indeed practical – for export to other nations, especially in the developing world," John Meale explains.
"In contrast, the simplicity of the yardramp makes it perfect regardless of the warehouse size, type or environment."
Yardramps can be put into position within minutes, offering an immediate means for forklifts to convey goods in and out of trailers. As they are moveable, manufacturers do not have to commit to a fixed position, while speed of set-up is rapid, thanks to a hand-operated hydraulic pump.
Thorworld manufactures its yardramps to the requirements of stringent European quality standards, giving the company the edge over competition from low-cost suppliers in countries like China. "Clearly, there is value in using loading solutions that are safe and which will last for many years," suggests John Meale.
It isn't only yardramps where Thorworld has experienced export success. As a single-source supplier for a comprehensive range of loading and unloading solutions, Thorworld is regularly approached by overseas customers for a variety of its products. For example, Alf Mizzi, a leading importer and distributor of food and other grocery products in Malta, uses Thortight Inflatable Dock Seals from Thorworld to help maintain a consistent ambient temperature for chilled goods within its warehouse.
OTHER ARTICLES IN THIS SECTION