ARTICLE
Loading bay solution
07 April 2017
Turnkey solution contractor RSR has facilitated the installation of 22 Thorworld Industries loading ramps within depots operated by one of the world's most successful internet retailers.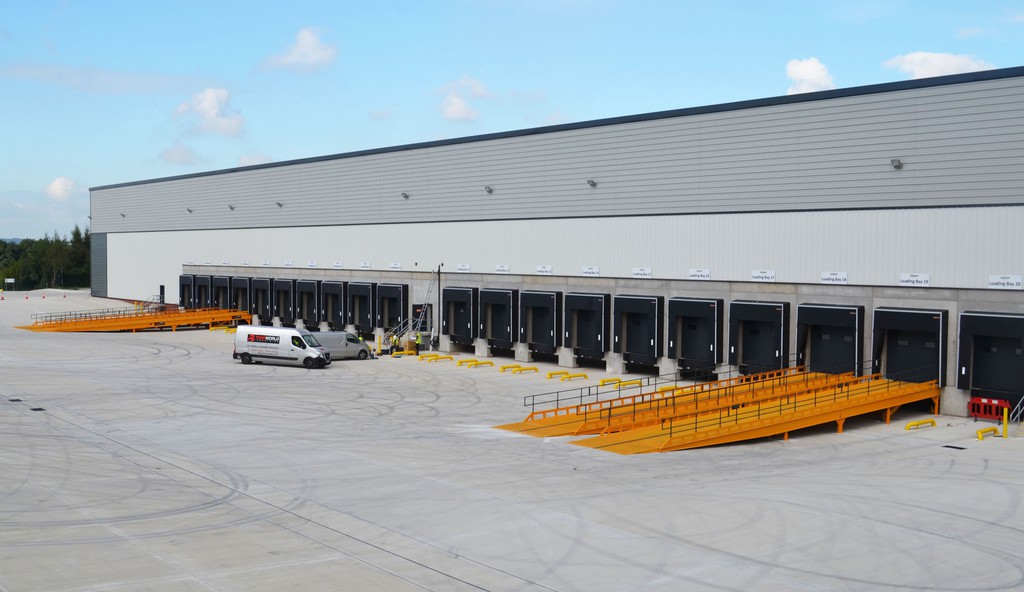 The project, which has seen the assembly of bespoke Thorworld equipment throughout warehouses across the country, has been managed by RSR to create solutions capable of improving their clients loading function, safely and efficiently.
RSR director Russell Dixon said: "The project's primary action was to determine between installations of permanent concrete loading ramps, or an alternative steel ramp solution.
"We needed to source improved ramp equipment that could better facilitate the manual movement and loading of goods using roll-cages from our client's warehouses to waiting vans, without staff having to utilise their nearest level access door.
"We investigated the merits of each option thoroughly, and through a recommendation made by our consultant architects, DLA Architects Practice, considered the steel ramp solutions designed, manufactured and installed by Thorworld Industries."
A ramp design, 20.5m long and 3.2m wide, was specified to provide outdoor access from existing loading docks, down to the individual facilities' ground levels. The equipment was designed to improve efficiency and safety, enabling roll cage access through the addition of solid treadplate flooring, fitted with a Bimagrip Antislip surface.
The ramps were specified with handrails fitted to both sides to further heighten safety, and were designed to reduce the distance walked by operatives to load vans; saving time and furthering efficiency.
OTHER ARTICLES IN THIS SECTION