ARTICLE
New range of interlocks
02 June 2013
Designed to improve operator safety and prevent drive-offs when using mobile yardramps and loading bays, Thorworld Industries, has launched new interlock devices.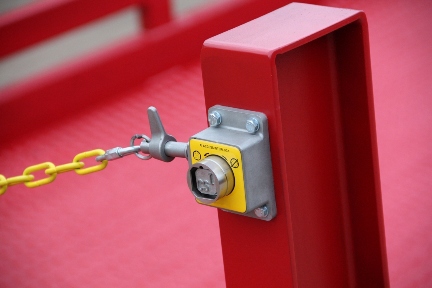 The Yardramp Safety Interlock is designed to work with Thorworld's mobile yardramps, while its Loading Bay Interlocks are designed to prevent drive-offs. These can be customised to work with a variety of loading dock doors or levellers.
Both products use a 'trapped key' control system that only permits the use of loading bay equipment once specific criteria have been met. While the concept is common to both interlocks, each product has individual uniquely designed functions that are optimised to specific equipment types. The Yardramp Safety Interlock works in conjunction with a chain across the yardramp, while Loading Bay Interlocks provide effective control of doors or levellers.
OTHER ARTICLES IN THIS SECTION