ARTICLE
Loading bay platform enhanced
30 March 2016
As loading bay requirements changed at Kingspan Insulation's North Yorkshire operation, the high performance insulation supplier, chose to improve the capability and safety level of its loading bay platform - for the second time - with Thorworld Industries.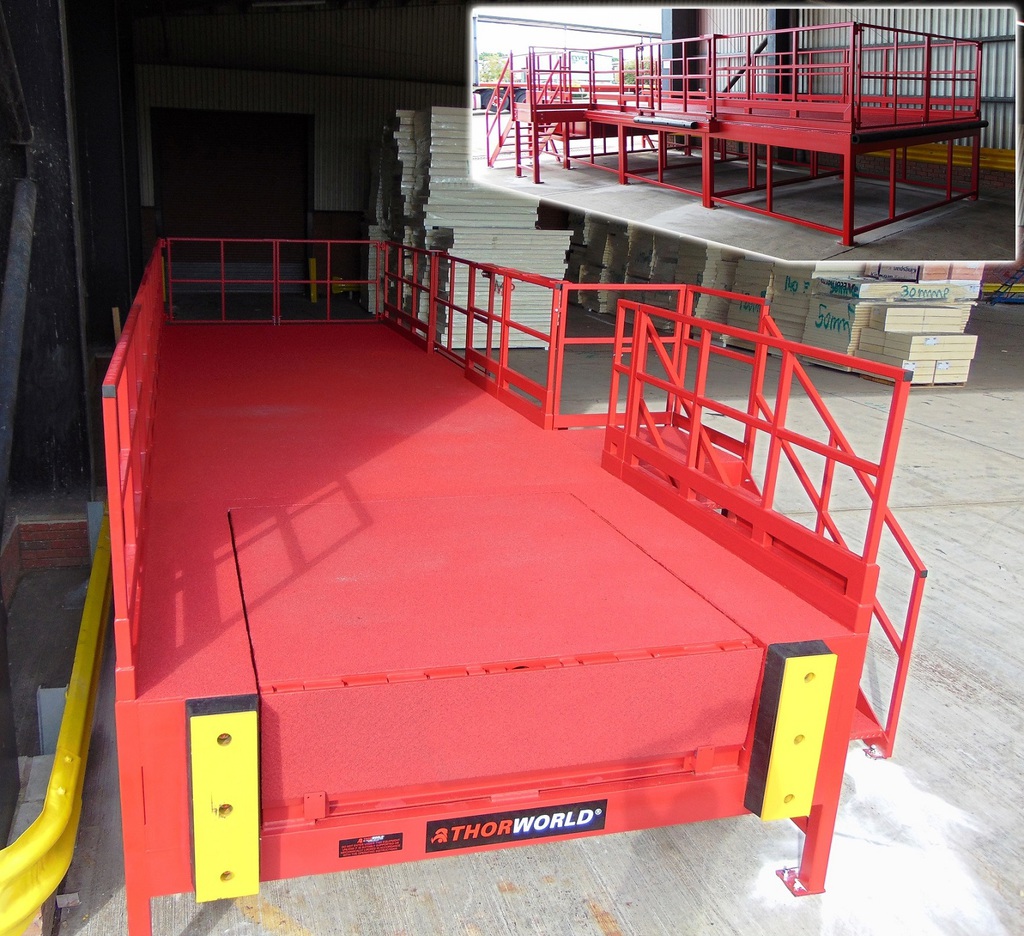 An increase in the requirement to load PIR (Polyisocyanurate) insulation into the back of containers prompted Kingspan to reassess the safety features of its existing equipment. This led them to enhance their current solution with a loading bay platform, designed and installed within a three month window by specialist manufacturer, Thorworld Industries.
Joanne Foley, logistics manager at Kingspan, said: "We operate a busy loading bay and safety is our number one priority at all times. PIR insulation has always presented a challenge as it requires loading into the back of containers that are only accessible from a height. Because of an increase in workload we needed to upgrade our existing platform to incorporate the highest available safety standard and install a platform with safety guarding and anti-slip coating."
Thorworld had previously installed a loading platform at Kingspan's head office site in Pembridge.
Now fully installed and in full use, Joanne reports that the new platform is performing well, providing the safety enhancements she was hoping for.
"The new platform has succeeded in improving the safety of our loading process and, as our operators are now fully enclosed whilst manoeuvring loads, the entire procedure is more efficient and effective."
OTHER ARTICLES IN THIS SECTION