Green work glove
15 September 2015
Claimed to be the world's first fully biodegradable, synthetic work glove, the Showa 4552, is now available to protect workers from hand injuries across the construction, highways, logistics, landscaping, maintenance and manufacturing industries.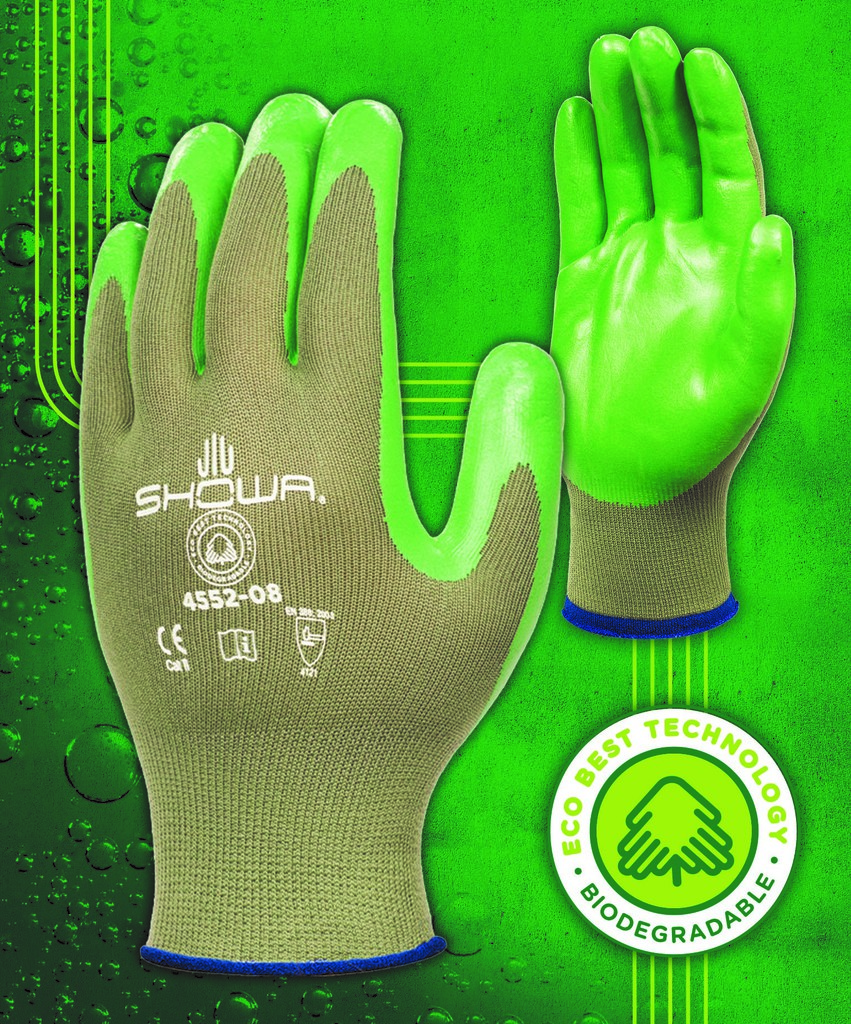 The multi-purpose glove has been designed to offer hand protection, powerful grip and biodegradability, without sacrificing performance and can enhance corporate environmental credentials.

The glove has a 'biodegradable' characteristic which is made possible with Showa's Eco Best Technology (EBT) within both the liner and the sponge nitrile coating. Without the EBT additive, nitrile can take decades, if not hundreds of years, to biodegrade and break down in landfill whereas the biodegradation rate of the Showa 4552 is typically within 24 months.

The glove protects hands from oils, dirt, grease and abrasion. The nitrile coated palm provides impressive grip in all conditions and the glove retains its grip in oily conditions due to the glove coating's oil absorbency properties. Features to enhance wearer comfort include an elasticated cuff to secure the glove in place and a breathable glove liner.




OTHER ARTICLES IN THIS SECTION