ARTICLE
Insight into CE marking
11 August 2015
Leading figures from the construction industry recently gathered together at the CE Marking Association in Warwickshire for a seminar to give clarity on the Construction Products Regulations (CPR) and CE marking.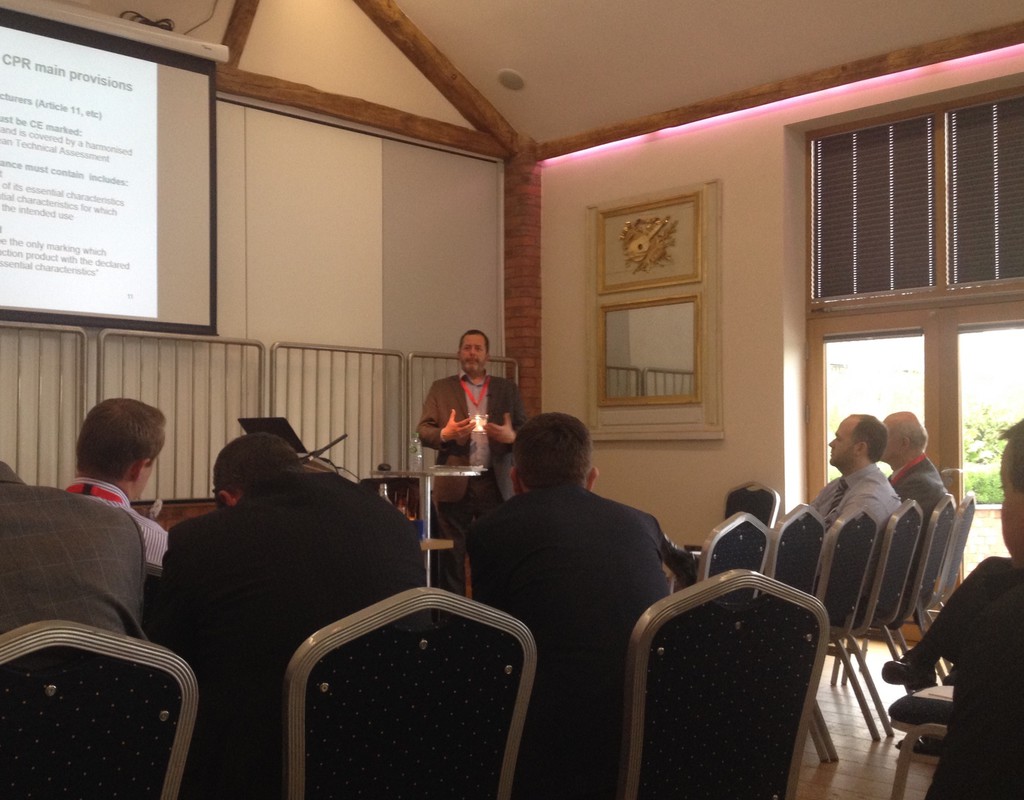 Sponsored by Bull Products, presentations were made by Mike Foster and Peter Evans of CE Marking Association and Duncan King of Construction Products Association.
There was also a keynote speech by Guy Bamptom, team leader of construction products and building regulations in the Department of Community and Local Government. The speakers gave the delegates an overview of the CE marking process covering the directives, standards, documentation and declarations; an overview of the CPR together with help in interpreting these; and a look at the harmonised standards under the CPR.
Sponsors Bull Products were keen in particular to clarify how the marking and regulations affected temporary products such as its wireless alarm systems used during the construction phase of building projects. This issue received full clarification with all parties agreeing that such products were not required to be CE marked under the Construction Products regulations 305/2011 which applied to construction products which are produced and placed on the market for incorporation in a permanent manner in construction works.
Ross Markham, a director of Bull Products, said: "We are delighted to have given a useful insight into CE marking and CPR to all who attended, and to have gained clarity on temporary products used on construction sites."
An extract of the seminar held at the CE Marking Association can be viewed at www.bullproducts.co.uk/cygnus-fire-alarm-system.php
OTHER ARTICLES IN THIS SECTION