ARTICLE
Wireless alarm system
18 September 2015
The Monument Building in the heart of the City of London is one of the current projects to use Bull Products' latest Cygnus wireless alarm system during construction works.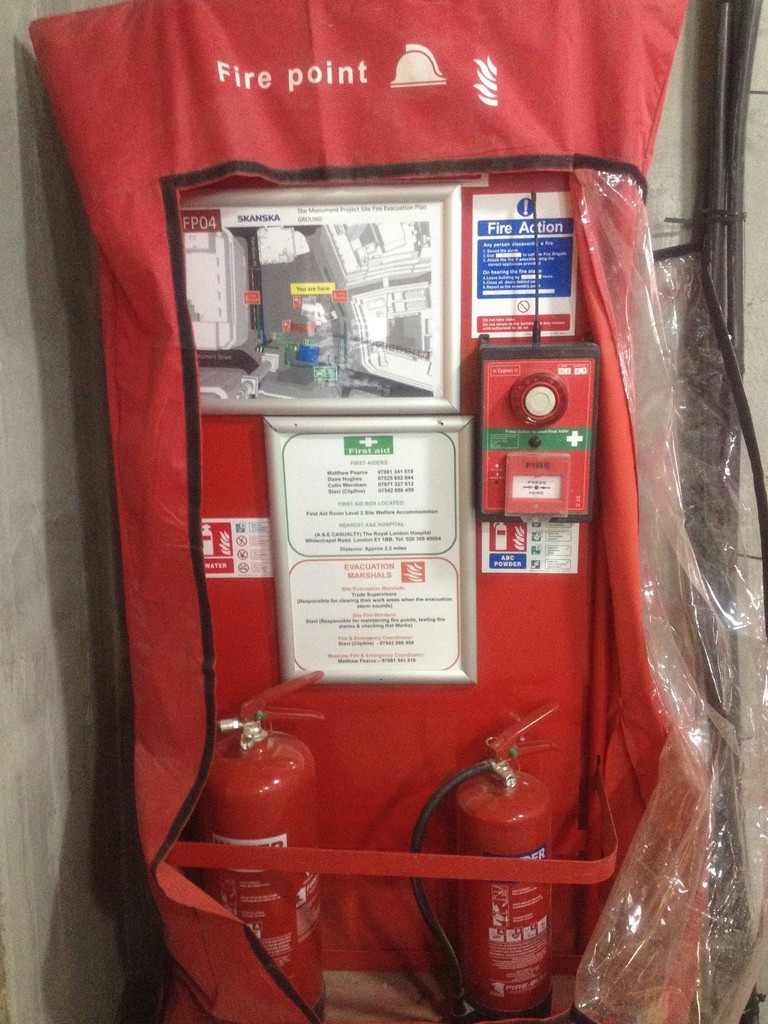 Standing adjacent to The Monument, which marks the origin of the Great Fire of London, the new project being built by construction group Skanska, is a building which will comprise 94,000sqft, offering 88,000sqft of office accommodation with 4,000sqft of retail space.
Skanska recognised the benefits of the Cygnus wireless alarm system and specified some 26 units for installation across all 10 floors of the building project. The Cygnus alarm system can link as many as 480 alarm and detector units in different zones on a construction site, and individual units can be fire alarm call points, first aid alerts, combined call points and first aid alerts, smoke detectors or heat detectors.
Claire McCormack, health & safety manager at Skanska, said: "We found Cygnus to be a very good system, providing not just alarms but first aid points as well. If an operator, say on level seven, hits the first aid button then we know exactly where to send help. Also, if for instance a crane driver is unwell, then that person too can hit an emergency button to raise the alarm."
OTHER ARTICLES IN THIS SECTION