ARTICLE
Saving lives for £1 a day
09 June 2015
With thousands of sudden cardiac arrests (SCAs) in the workplace every year businesses are now acting to save lives for just £1 a day.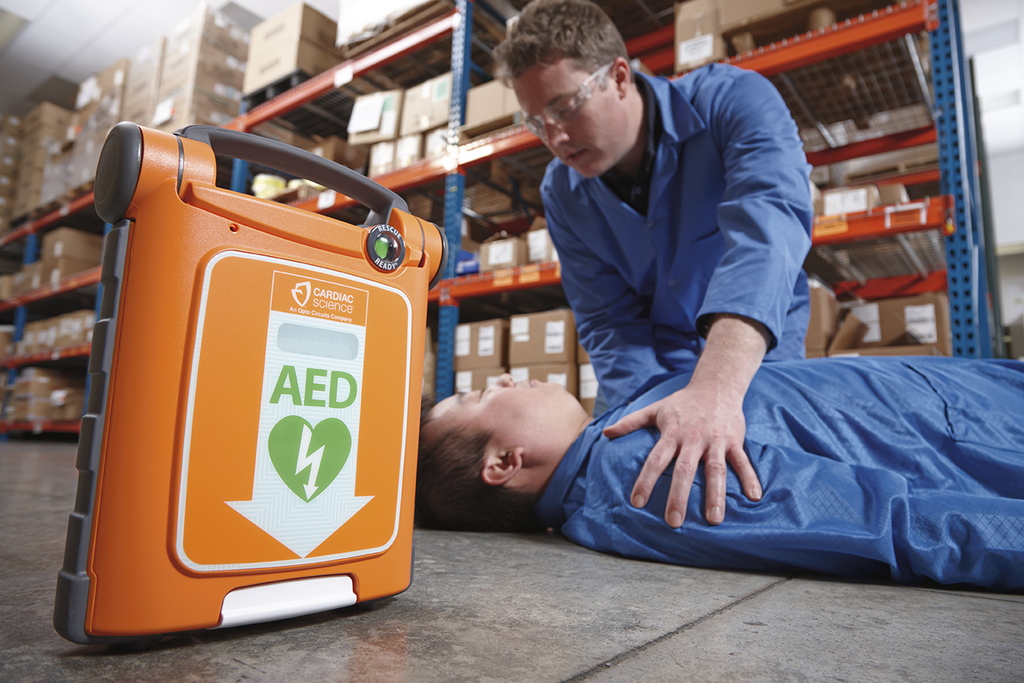 In the last 12 months Cardiac Science has installed automated external defibrillators (AEDs) for people in all walks of life.
From tax offices to distilleries, packaging firms to industrial services companies, from fleets of fishing vessels to huge bridge building projects, defibs are now in place protecting employees.
And driving most of the deals has been the option to lease an AED for less than £1 a day.
Originally put in place for the project-led building industry the innovative scheme has been extended to all businesses, so that cost does not prevent a firm putting worker health and safety top of the agenda.
The high spec, super intuitive Powerheart G5 AED is the first ever device to combine real-time CPR guidance, fast shock times and Proprietary Technology, which will only deliver a shock if required. which gives a shock only if required. It has been designed to literally talk a rescuer through the process step by step, with clear voice and text prompts.
Cardiac Science managing director Shaun Ingram said the lease aspect had definitely accelerated interest: "Leasing is one of the best ways of getting state-of-the-art life-saving technology into every business."
With June marking the start of the UK's outdoor festival season safety, hiring the Powerheart G5 AED can be the simple solution to managing the risk of SCA without impacting on budgets.
While not enforceable by law providing defibs in the workplace is recommended by the IOSH, the British Heart Foundation and Resuscitation Council UK.
www.cardiacscience.co.uk/products/powerheart-g5-aed/
To find out how you can protect your workforce contact the team on 0161 926 0000 or email: sales@cardiacscience.com
OTHER ARTICLES IN THIS SECTION