Occupational hygiene monitoring
21 May 2015
At Safety & Health Expo, Casella will launch its Apex2 range of personal sampling pumps for dust, whilst also giving visitors the opportunity to interact with the recently launched dBadge 2 noise dosimeter and HAVex Tri-Axial Hand Arm Vibration Meter.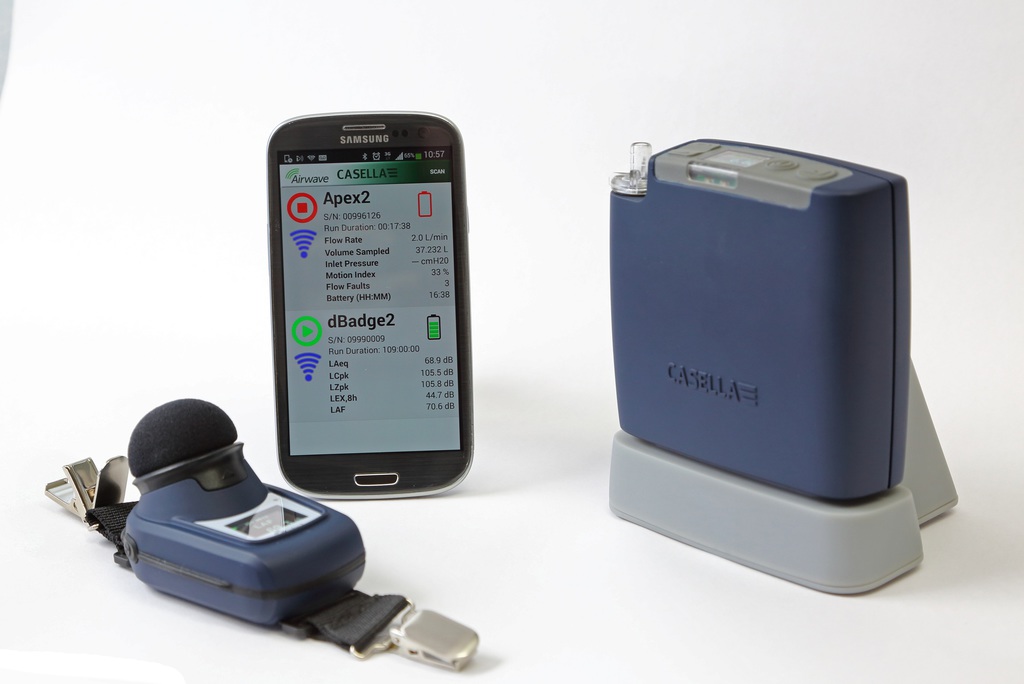 The Apex2 range includes three models: Apex 2, Apex 2 Plus and Apex 2 Pro, all of which are designed to further improve the performance and efficiency of personal sampling. Each model features a motion sensor, providing those responsible for monitoring with the percentage of time the pump was actually being worn. The Apex 2 Plus and Apex 2 Pro both feature Bluetooth Wireless Connectivity, which connects with the new Casella Airwave App for remote monitoring on smartphones and tablets.
The dBadge 2 noise dosimeter is a light-weight device that connects with a smartphone app to enable noise measurement and reporting in real time and without disruption to workforces. The HAVex Tri-Axial Hand Arm Vibration Meter has been developed to quickly and easily monitor those susceptible to hand arm vibration syndrome (HAVS).
Stand P2334
OTHER ARTICLES IN THIS SECTION