ARTICLE
Heavy duty cable guards
10 April 2015
Heavy duty cable guards protect electrical cables and hoses in an outdoor setting reducing tripping points for traffic and reducing electrical shock risks when cables and hoses are exposed to the outdoor elements.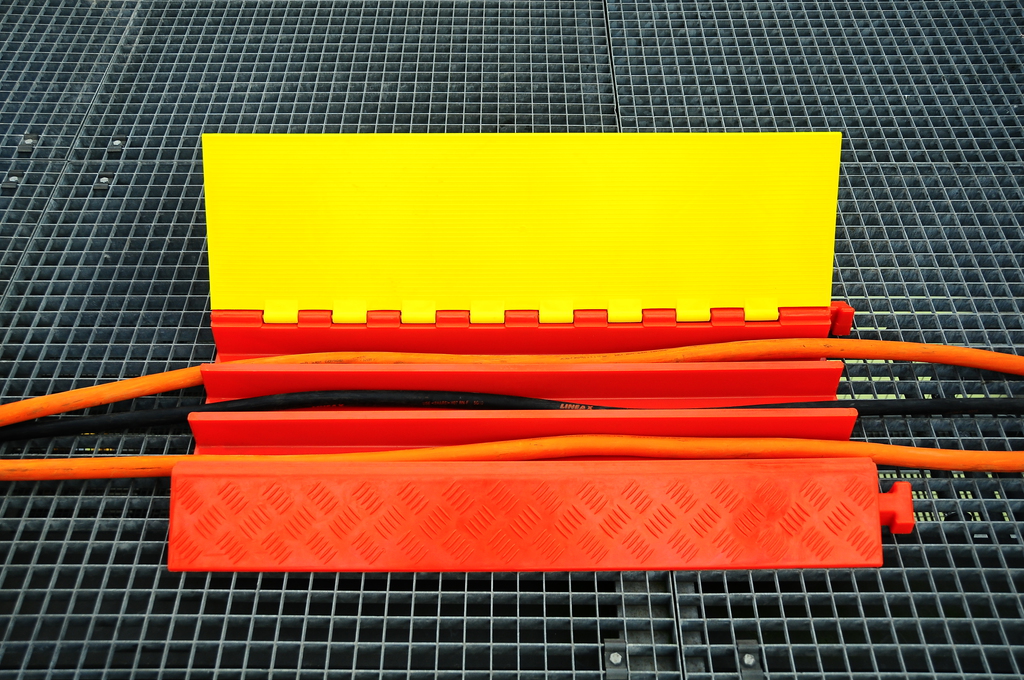 Cable guards are the required safety tool to prevent these accidents and will allow continued safe passage. These lightweight guards are designed for heavy duty usage.
Cablesafe guards are the most cost-effective cable guard solution designed to protect with quality materials. Outdoor cable ramps are catered for a variety of needs.
Applications include: Oil and Gas industry; Chemical Industry; Traffic Management; Maritime and Offshore; Construction; Factories & Workshops; Mining; Entertainment Industry; Aircraft; Maintenance; Utility Companies.
Advantages
Polyurethane: Lightweight design for heavy duty use. Lighter, stronger and more durable than comparable products
Uses hinged lid to make adding/changing cables very quick and easy
Very low profile design decreases trip risk significantly compared to other higher profile products
Identical size allows progressive upgrade for existing customers
Connecting System: integrated male-female allowing any length to be achieved
Patented 5 bar tread surface provides maximum traction
Inbuilt carry handle makes it easier to carry one lightweight unit in each hand.
OTHER ARTICLES IN THIS SECTION