Safety in scissors
01 April 2015
Martor has been an innovator of safety knives since 1976 when it launched the semi auto retracting blade in the Profi knife.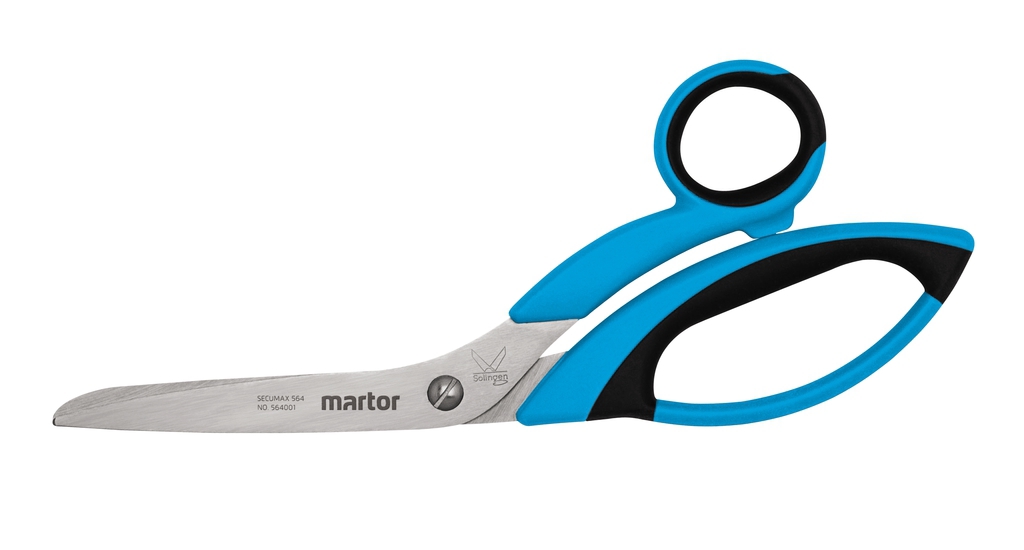 Since then it has registered many patents, including the fully auto retracting blade system found in many of its recent safety knives including the Martego and the Merak. Its objective is to help reduce cut injuries in the workplace. This is being achieved through safety functions designed as features in the knives, but also with the help of the training videos and 'train the trainer' programmes.
But it is not just knives that are used to cut. Scissors, often with sharp cutting edges and pointed ends, are very much a part of the cutting scene. Recognising this, Martor has launched three pairs of safety scissors. These are specially honed to ensure the blade edge is not sharp and the tips are rounded. Yet these safety features make absolutely no difference to the ability to cut paper, film, cloth, corrugated cartonboard and many other materials.
Stand 82
OTHER ARTICLES IN THIS SECTION