ARTICLE
Chemicals database
13 November 2014
uvex's Chemical Expert System (CES) is an online chemicals database enabling safety professionals to select the appropriate hand protection solution for use with hazardous substances.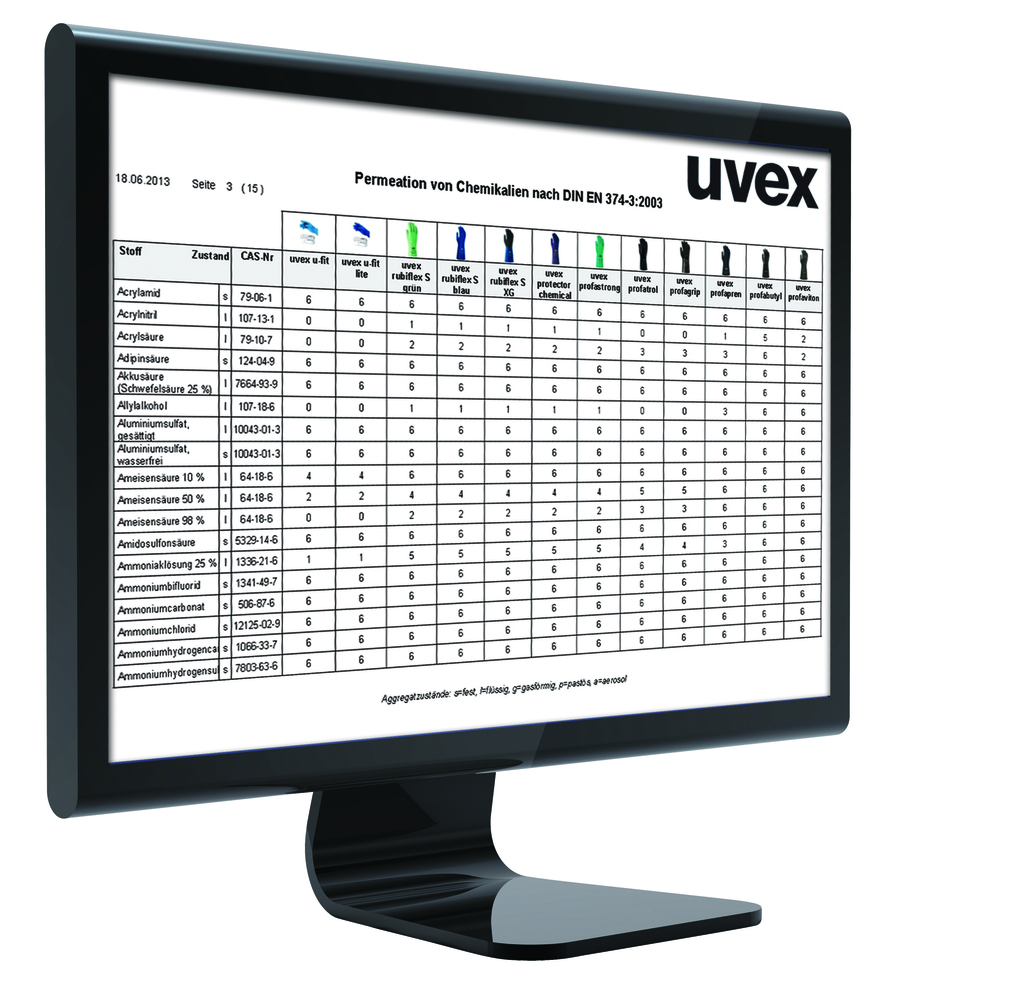 Accessible anytime, the uvex CES supports customers in the comprehensive analysis and optimisation of safety glove solutions for specific requirements.
The CES offers a choice of three straightforward ways to use the database: 1) A quick search by chemical name or code to access standard uvex safety glove chemical permeation lists; 2) An advanced search facility, where multiple chemicals can be entered at the same time; and 3) A bespoke option with a personal customer account, allowing saving of individual searches, creation of company-specific permeation lists and production of posters for use in the workplace, and also offering advice from uvex experts.
The glove plan designer makes it possible to create and manage complete glove plans, while existing glove plans devised by uvex specialists can be customised to a high degree.
OTHER ARTICLES IN THIS SECTION