Guide Dogs charity donation
01 September 2017
uvex has presented Guide Dogs for the Blind with a donation following the company's successful National Sight Conservation Campaign.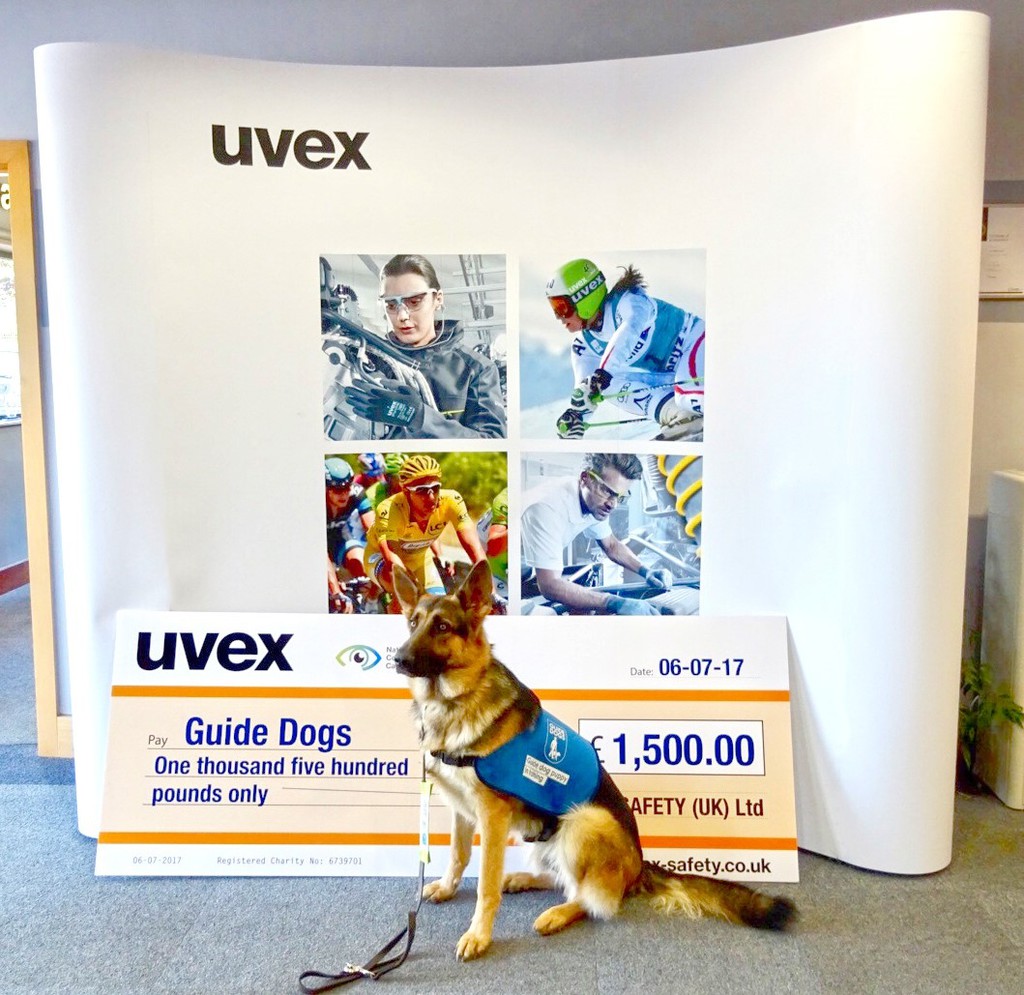 Guide dog Bronx and trainer Julia Mcclellan from Guide Dogs visited uvex to accept a sizeable cheque, the result of uvex's pledge of £10 for every sales call made during one week in May.
uvex's campaign aims to raise awareness of the importance of correctly-fitting safety eyewear, and highlights the dangers of not using, or of using inadequate, eye protection. Using the correct safety eyewear can prevent up to 90% of eye injuries in the workplace, so appropriate and well-fitting, comfortable eyewear not only ensures it is fit for purpose, but also helps increase all-important wearer compliance.
Bronx, a 13-month-old German Shepherd, is about to embark on his official guide dog training following initial puppy preparation with Julia. If he graduates, he will then be specifically matched to his future companion based on his personality and their requirements.
Julia, who has worked as a puppy walker for over 10 years and plays a vital role in the early socialisation and education of guide dogs, told employees at uvex's UK head office in Farnham, Surrey, about the charity and its work, giving employees a good sense of perspective about the huge importance of fundraising for the charity.
A guide dog costs £55,000 during its working life, which covers everything from food, vet visits and vaccinations, to harnesses and equipment for the dog.
OTHER ARTICLES IN THIS SECTION