Sound awareness
22 October 2014
Seton Sound Awareness Stations solve the key PPE issues identified by customers, according to a recent Hearing Protection Survey.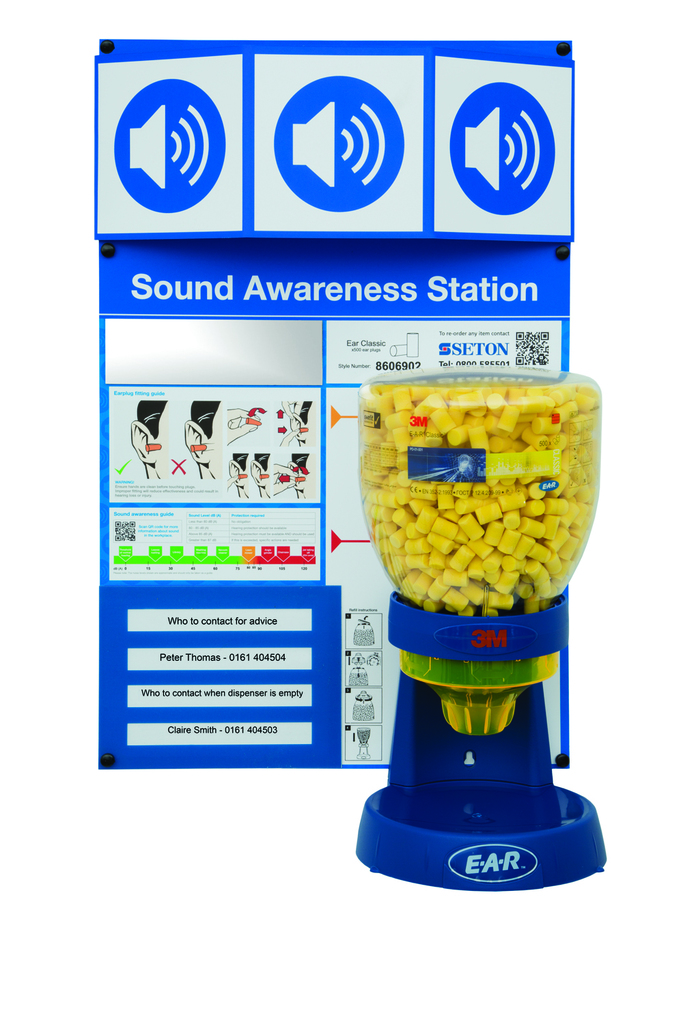 Focusing on customers that actively manage PPE, the survey revealed that managing PPE stock was an issue for 49%, as often no monitoring system exists. A third of respondents said that operators struggle to identify the correct PPE for the process at hand.
Nearly 27% of respondents identified the need to ensure that PPE is correctly worn, stating that operators sometimes choose not to wear PPE correctly as they feel it 'hinders productivity'.
In response, Seton has designed Sound Awareness Stations, offering instructions of how to correctly fit ear plugs, a mirror to assist with the fitting and information on the consequences of not fitting as instructed.
The station also assists in managing PPE stock – reorder levels indicate when ear plugs are running low and the update signs identify who to contact for stock replenishment.
OTHER ARTICLES IN THIS SECTION