International award
03 June 2014
Scott Safety has been recognised for its commitment to workplace health and safety by winning a coveted British Safety Council International Safety Award with Merit.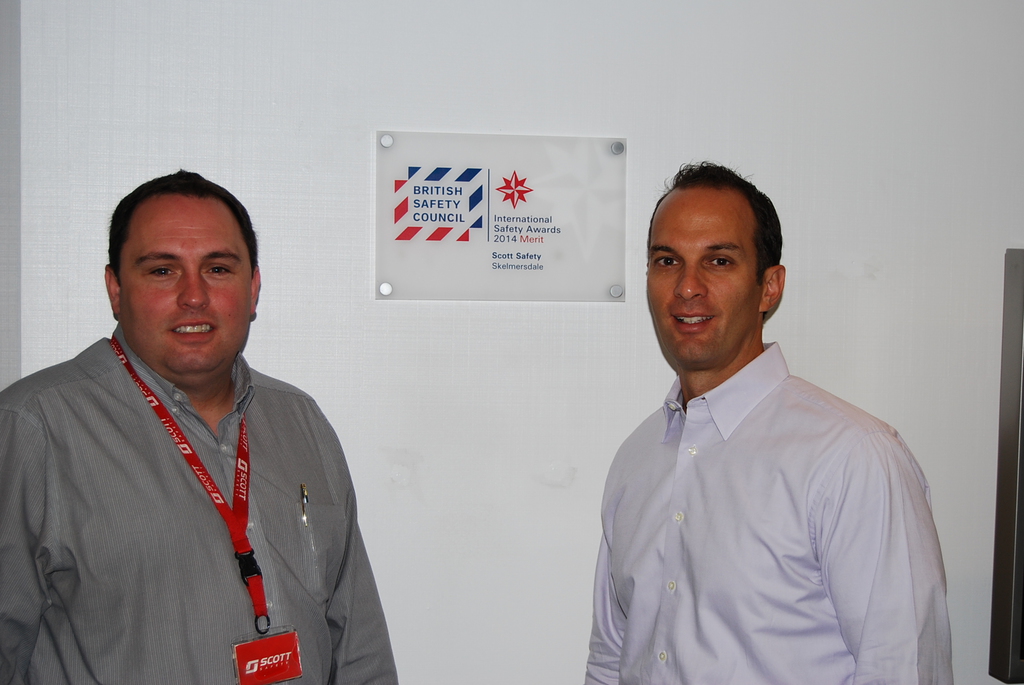 The British Safety Council's International Safety Awards promote high standards of health and safety management practice and look for commitment and determination from winning organisations in preventing workplace injuries and work-related ill health.
Scott Safety's commitment to providing a 'zero harm' culture and working environment has been supported by increased investment in health and safety by the business in 2013. This has included the introduction of new initiatives such as a ban on the use of all telecommunications equipment in moving vehicles above the standards required by law and the consistent reduction of lost time accidents which saw the introduction of a 25% reduction target in 2012 as part of a five year plan. Scott Safety is also leading a drive to increase Hazard and Near Miss reporting through its U-ACT process, achieving an increase in reporting of 23% in 2013 and a resulting 16% decrease in accident frequency rate. The business is now targeting a further 10% increase in Hazard and Near Miss reporting in 2014.
OTHER ARTICLES IN THIS SECTION