3M to tackle hearing issues at Old Trafford
27 October 2013
Health and safety professionals from across the country are invited to come together next month for a free seminar on the latest topics surrounding hearing protection in the workplace, hosted by diversified technology company 3M.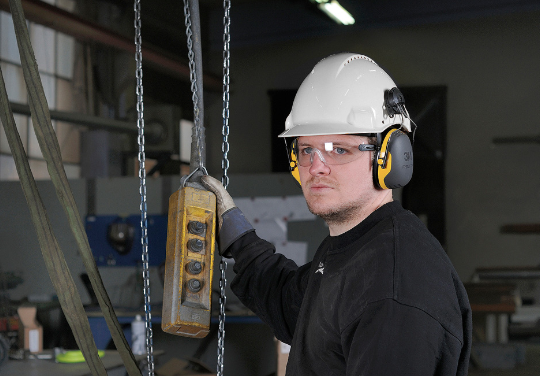 The Personal Safety Division of 3M will be joined by leading industry experts from the Health and Safety Executive (HSE) and Action on Hearing Loss as they discuss current challenges, demonstrate real life experiences, and explore workable solutions for different environments.
Attendees will also be able to learn from renowned UK brand, Kellogg's, as a representative will present a case study on how the company manages its own hearing conservation programme. Live product demonstrations will also give delegates the opportunity to interact with some of the solutions available as well as gain an invaluable understanding of what will work best in their own workplaces.
The 3M Hearing Seminar comes as part of a wider strategy from 3M known across the industry as the four step hearing conservation process; identifying hazards and assessing their risks, selecting appropriate safety equipment, education and training, and validation of the chosen solution.
Sarah Broadbent, technical services engineer from 3M will also be sharing essential information on correct hearing protection selection and says: "It is important that health and safety managers remain at the forefront of the issues surrounding hearing loss in the workplace. From this one day event health and safety managers can expect to take away practical advice and best practice ideas to implement in their own place of work."
The free event is to be held on Tuesday 26 November at the Old Trafford football ground in Manchester, with views out onto the world famous pitch.
To register for your attendance to the event visit:
www.3M.co.uk/hearingseminar
OTHER ARTICLES IN THIS SECTION