Home
>
Get to grips with noise and dust with Casella at Safety and Health Expo 2014
Get to grips with noise and dust with Casella at Safety and Health Expo 2014
20 May 2014
Improving health and safety has become increasingly important across many industrial sectors in recent years as businesses attempt to reduce injury, disease and potential compensation costs.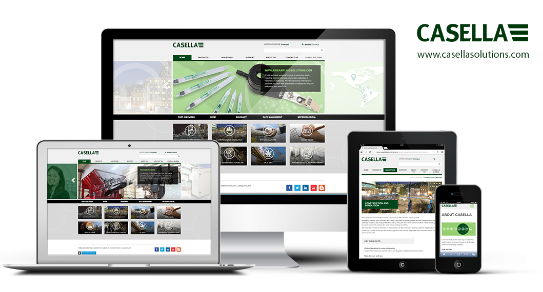 Casella supplies innovative and easy to use noise and dust monitoring instruments which can assist in significantly improving working environments, making them healthier whilst reducing costs. With a history dating to 1799, Casella strives for continual improvement, and develops and exports products worldwide.
At the Expo, experts will be on hand to discuss your individual requirements whilst showcasing the wide range of dust and noise monitoring solutions that Casella offer. This will include the Microdust Pro, an easy to use, hand-held, data logging instrument that significantly minimises occupational health risks in the workplace by enabling real-time detection of airborne dusts, fumes and aerosols, making it ideal for walk through surveys. Other products include the iconic dBadge personal noise dosimeter, handheld Sound Level Meters and TUFF personal sampling pumps, For datalogging and reporting, software is also a key part of Casella's offer.
The exhibition takes place on 17-19 June 2014 at ExCel London. To learn more and for the opportunity to win a Kindle Fire HD, visit Casella at Stand SHE R2403.
In the meantime view Casella's product portfolio on their newly launched multi-platform website
www.casellasolutions.com
View video product demonstrations, find your nearest distributor and access an abundance of product support materials to make the most of your Casella experience.
RELATED ARTICLES
No related articles listed
OTHER ARTICLES IN THIS SECTION