Home
>
Cirrus Research right on the button with its AuditStore technology
Cirrus Research right on the button with its AuditStore technology
03 April 2014
Cirrus Research is consolidating its reputation as one of the UK's leading noise measurement experts with the continued development of its AuditStore software.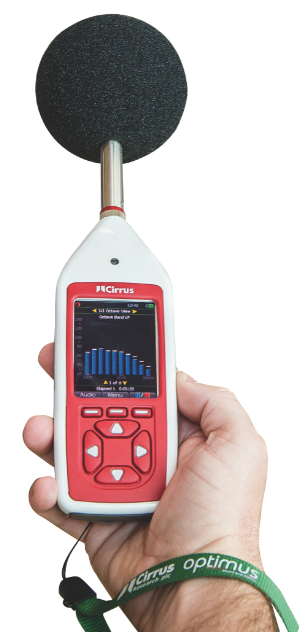 Designed specifically to give total peace of mind to clients, AuditStore has been developed to ensure that all noise measurement data is valid and trustworthy.
This allows Cirrus Research clients to present their data with confidence and have the ability to validate any results with 100% certainty – crucial in any legal or dispute proceedings.
And should the unthinkable happen, AuditStore also acts as a back-up so any data lost through human or technical error can be retrieved easily and in full; with the same amount of assurance and accuracy as if it has just been recorded.
The software works by taking a selection of the data of each measurement and storing it in a separate, secure memory that is totally independent of the memory card. It includes essential element such as time, date, duration, the LAeq, Peak(C) and LAFmax, LA10 and LA90 and the overload indicator. In addition to all this, it also stores in full the last calibration on the device.
Cirrus Research marketing manager James Tingay explains: "AuditStore acts as the ultimate safety net when it comes to keeping your noise data secure, verifiable and accessible. It allows you to verify your measurements and state that the information being presented is true and has not been adjusted in anyway."
AuditStore is now fitted on all the Optimus sound level meters as standard and comes with a free 12 month user licence on all new products from the range. A further 3 or 5 year licence can be bought after that time to ensure full storage and user access.
RELATED ARTICLES
No related articles listed
OTHER ARTICLES IN THIS SECTION