New feature to shout about at Health & Safety North 2017
18 September 2017
Noise monitoring specialists Cirrus Research have confirmed they will be exhibiting at this year's Health & Safety North event in Manchester, featuring its latest upgraded products including the doseBadge5.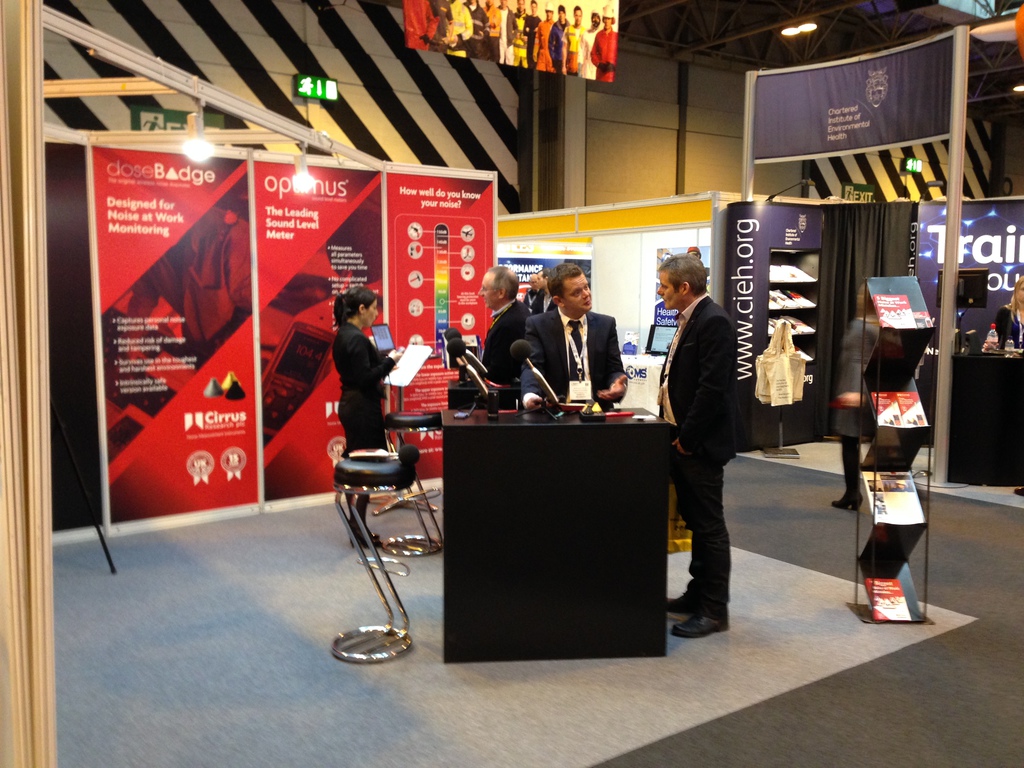 Delegates visiting Cirrus Research at K33 will be able to speak to the team of fully trained noise specialists who will be showcasing the latest Cirrus products, all designed and manufactured in the UK.
Key products that are being showcased this year include:
Optimus Sound Level Meters, ideal for Noise at Work and Environmental Noise Measurements
REVO – Cirrus' first vibration monitor, providing a simple and convenient way to measure, analyse and assess vibration data – ideal for assessing hard-arm or whole body vibration exposure
Cirrus SoundSigns – noise activated warning signs
The doseBadge5 Noise Dosimeter, ideal for measuring and assessing the noise exposure of mobile workers or anyone working in hazardous environments.
The doseBadge5 has recently enjoyed a key upgrade to include, for the first time, the ability to perform scheduled monitoring. The new function allows automatic start and stop monitoring at pre-set times and is all achievable in just 4 steps:
Activating and configure via the NoiseTools software or the dBLink App for iOS and Android devices
Set the start time, duration and end time
Colleagues collect the doseBadge5 from the charging dock, attach to the shoulder and return it at the end of the day
The data will be there waiting when the H&S manager returns and can be downloaded as normal from the doseBadge5 to generate any reports using the NoiseTools software.
"This is an excellent add-on to the doseBadge5" said Cirrus Marketing Manager James Tingay. "Not only does it give real peace of mind for anyone who needs time away from their day to day job - either for training or holidays - but it is so simple to set up with no effort on anyone else's part.
"We will be able to demonstrate this new capability at H&S North as well as the rest of the Cirrus range."
Follow Cirrus Research on Twitter @cirrusresearch to keep up-to-date on the very latest developments or visit the recently revamped website at www.cirrusresearch.com to find out more information. #weknownoise.
Stand K33
OTHER ARTICLES IN THIS SECTION