Focused on H&S
21 November 2013
World leading lifting equipment manufacturer Konecranes not only restricts its pioneering work to the field of product and service innovation, it is equally committed to health and safety.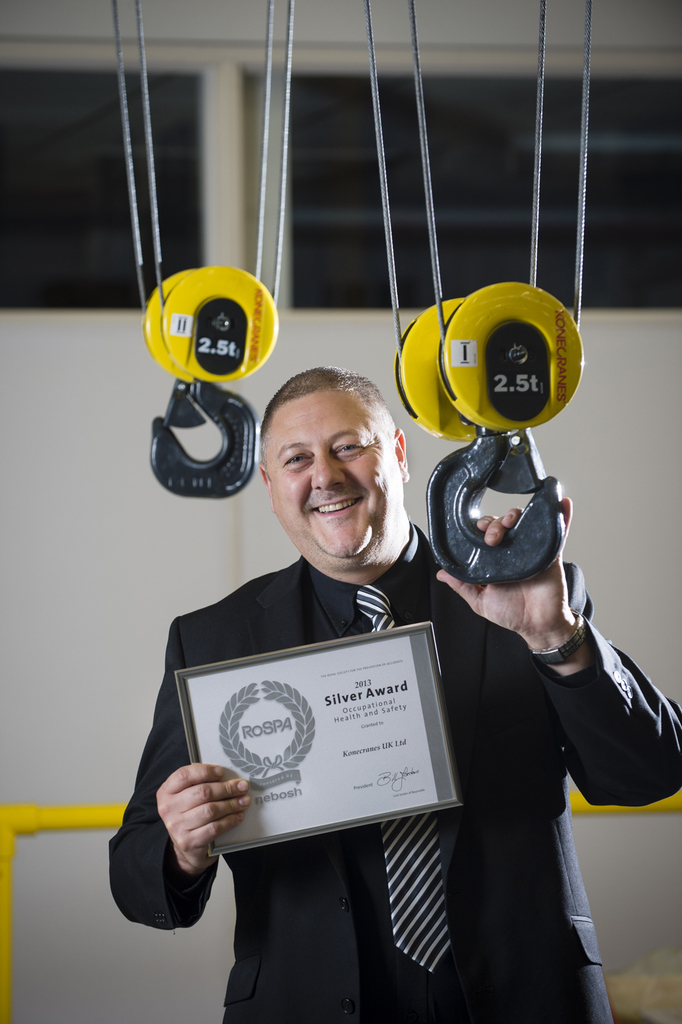 Recent developments centre on complete transparency, openness, honesty, collaboration and consistency in reporting.
At the annual Royal Society for the Prevention of Accidents Occupational Health and Safety Awards, Konecranes has been either a Gold or Silver Medal winner over the last three years. Konecranes UK is also the custodian of the Global Corporate Safety Award across 48 worldwide territories where Konecranes has a presence.
Konecranes' Dave Harvey states: "Our ongoing approach will be to deliver improved performance by fostering a safety culture right across the business."
OTHER ARTICLES IN THIS SECTION