ARTICLE
Cash back offer
18 July 2013
TB Davies ladders is offering customers a cash redemption of up to £100 on Ladder Training.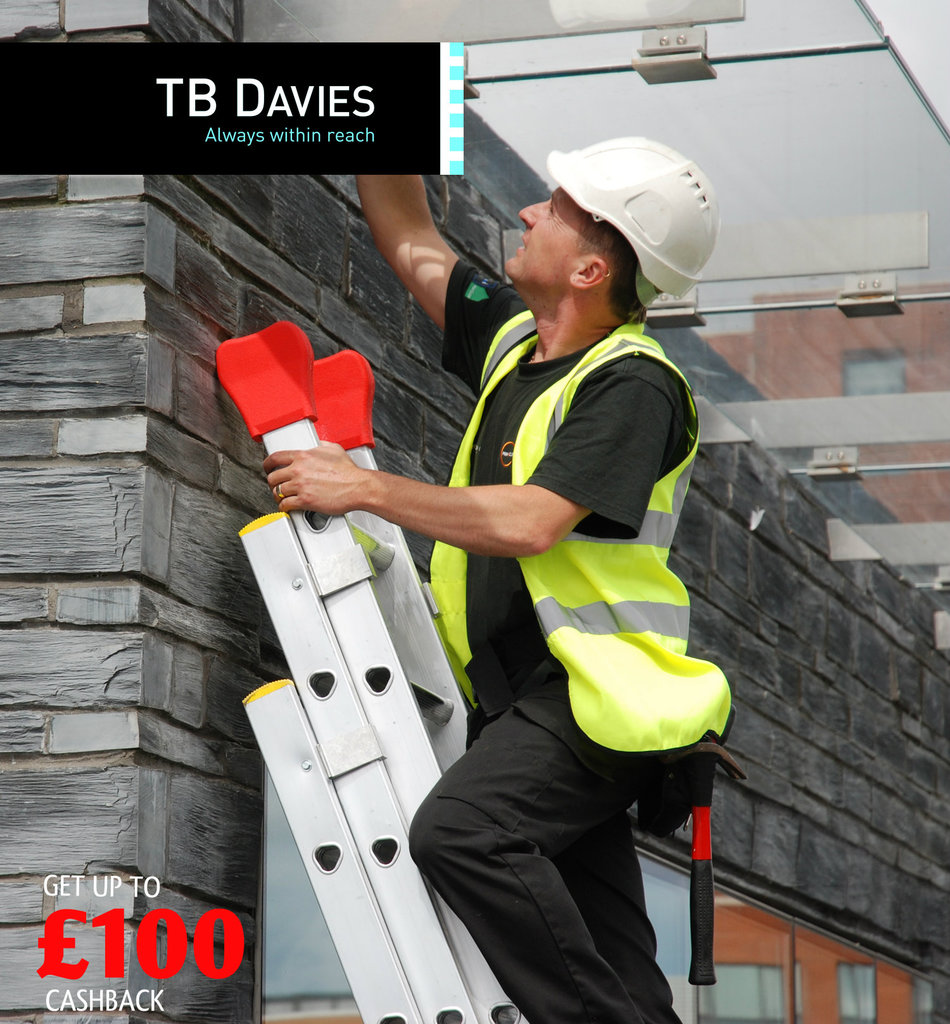 Customers can qualify for redemption of £50 or £100 depending on the course purchased for any course conducted during August 2013.
Choose from three courses: 'Working with Steps & Step Stools' for infrequent ladder users, the 'Ladder & Step Ladder' course which provides a fuller understanding of the regulations, allowing users to risk assess and select the most appropriate method for working safely at height and the final course designed for those whose duty it is to inspect and maintain ladders & stepladders in their workplace.
Successful candidates receive a certificate, photo id and registration on a national database valid for five years. See www.tbdavies.co.uk for more.
OTHER ARTICLES IN THIS SECTION