Fibreglass step
04 June 2013
TB Davies ladders has introduced a heavy-duty all fibreglass swing back stepladder to its Pinnacle range.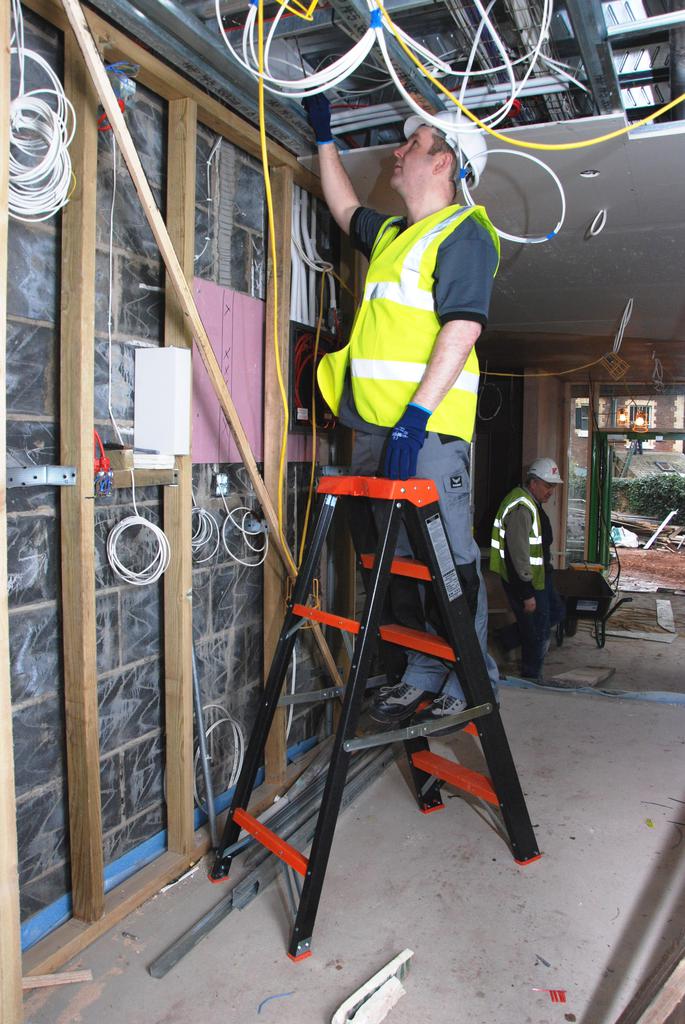 It is reported to be the only all glass fibre stepladder available to the mainstream buyer.
General manager Bob Baldock said: "All glass fibre products have been the preserve of the utility industry in the past. We have worked on the technology to deliver that quality and level of safety to our customers who are electricians, contractors, satellite installers, and working professionals in industry."
Certified to EN131, the Pinnacle steps are braced under every tread for additional stability and durability. A wide stance for lateral stability and oversized feet ensures 100% contact with the ground to minimise any movement when climbing the steps.
OTHER ARTICLES IN THIS SECTION