Litter bin features fire extinguisher
06 December 2018
Leafield Environmental has launched an automatic fire suppression system for its popular Square Heritage litter-bins.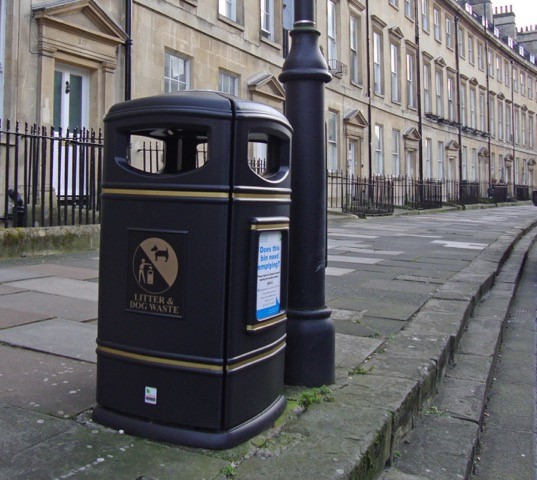 Should a fire breakout inside a bin, the device activates by a sacrificial bulb that bursts at a given temperature, releasing a powder discharge from an extinguisher. Extensive tests have shown the device to be extremely effective in putting out fires before they "take hold", with bins remaining fully serviceable after the fire has been extinguished.
The optional extinguisher unit is fitted neatly within the twin skin of the bin hood. It is barely visible from the outside and does not interfere with the passage of litter.
Discharged extinguishers can be removed and replaced easily, thanks to quick-release mechanism of the holder.
The company recommends that a regular emptying, inspection and maintenance programme should be instigated to ensure the extinguisher remains serviceable or has been discharged and needs replacing.
The Square Heritage is a strong bin, rotationally moulded from medium density polyethylene. It has four large apertures to allow easy 'walk by' access and is equally suitable for internal or external use. Apertures may be blanked off where a location dictates it.
OTHER ARTICLES IN THIS SECTION